Introducing CapsimInbox-XM: A Sim-Based Assessment to Capture Student Mastery of Business Concepts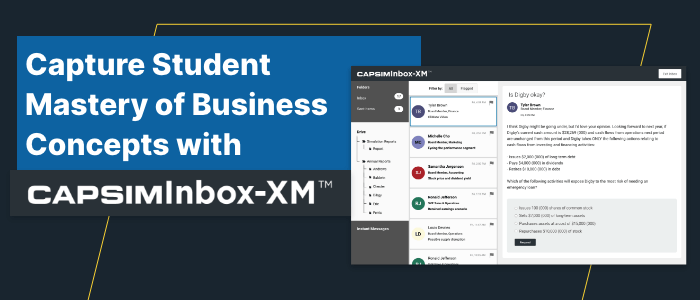 We're thrilled to announce the launch of our new simulation-based assessment, CapsimInbox-XM!
This immersive and interactive tool pairs with our suite of business simulations—giving you the data you need to:
Simplify grading for individual students
Capture students' mastery of business concepts
Streamline Assurance of Learning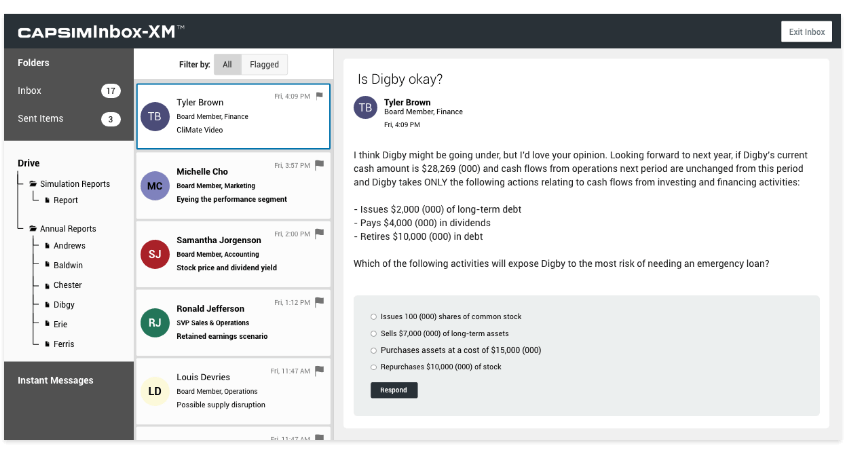 Here's How It Works
👇
Once students complete their business simulation experience, they continue their journey individually as CEO. Tasked with preparing for an upcoming shareholder's meeting, students must respond to emails from board members inquiring about business performance using an individualized report. These emails measure competencies across six key subject areas:
Accounting
Finance
Human Resources
Operations
Marketing
Strategy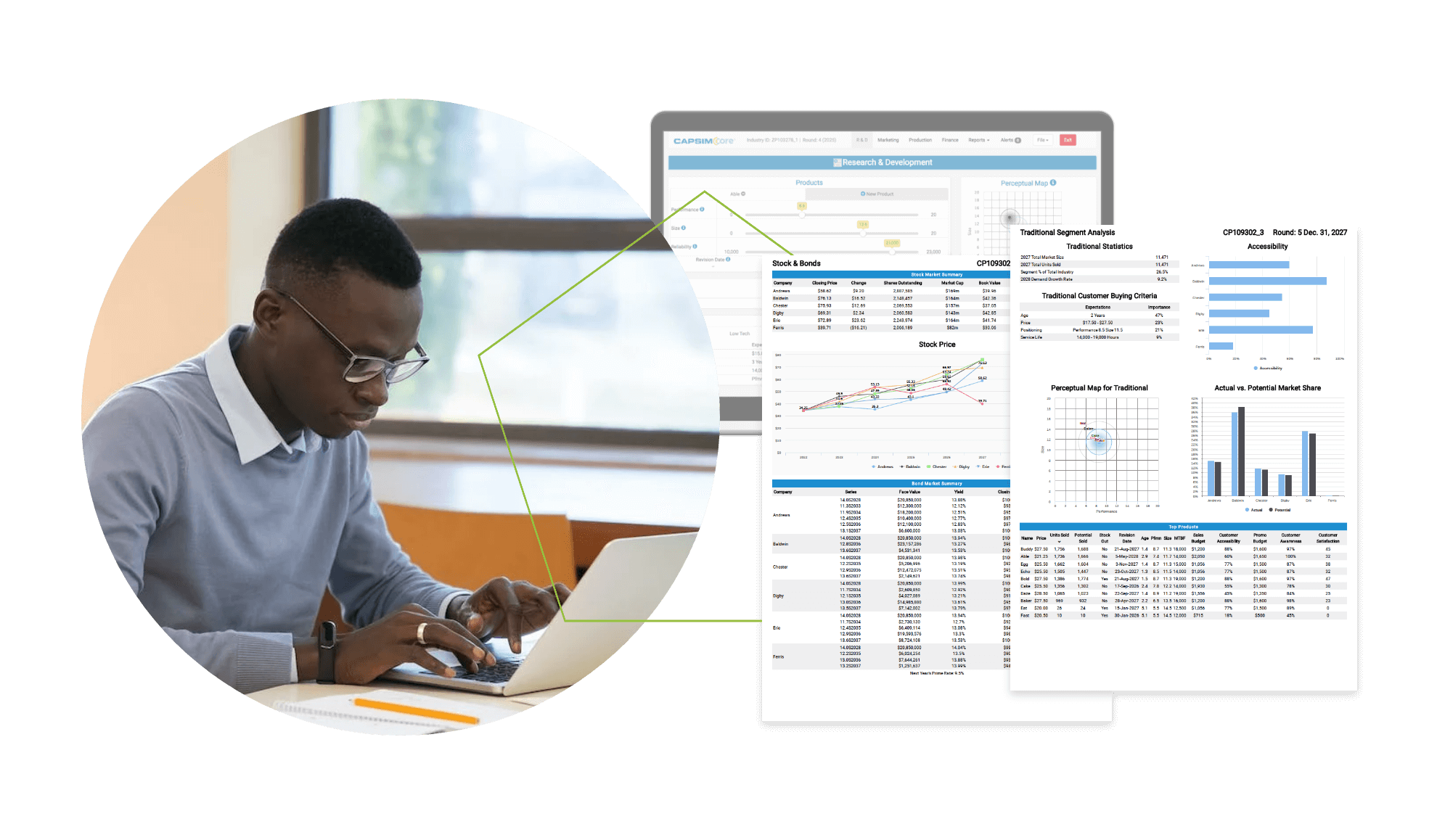 Assess Knowing and Doing in a Real-World Environment
CapsimInbox-XM provides an immersive simulated email environment where your students can apply the critical business knowledge they've gained in their coursework.
As students navigate authentic situations and make decisions, CapsimInbox-XM evaluates their performance on concepts across six subject areas:
Strategy
Marketing
Finance
Accounting
Human Resources
Operations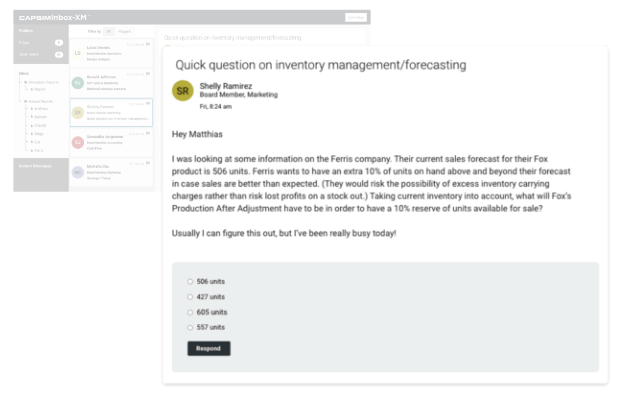 Simplified Grading for Individual Students
Once a student completes the exam, CapsimInbox-XM provides instantaneous results in your dashboard. In addition to the overall score, you'll get a detailed breakdown of their performance against each concept and subject area.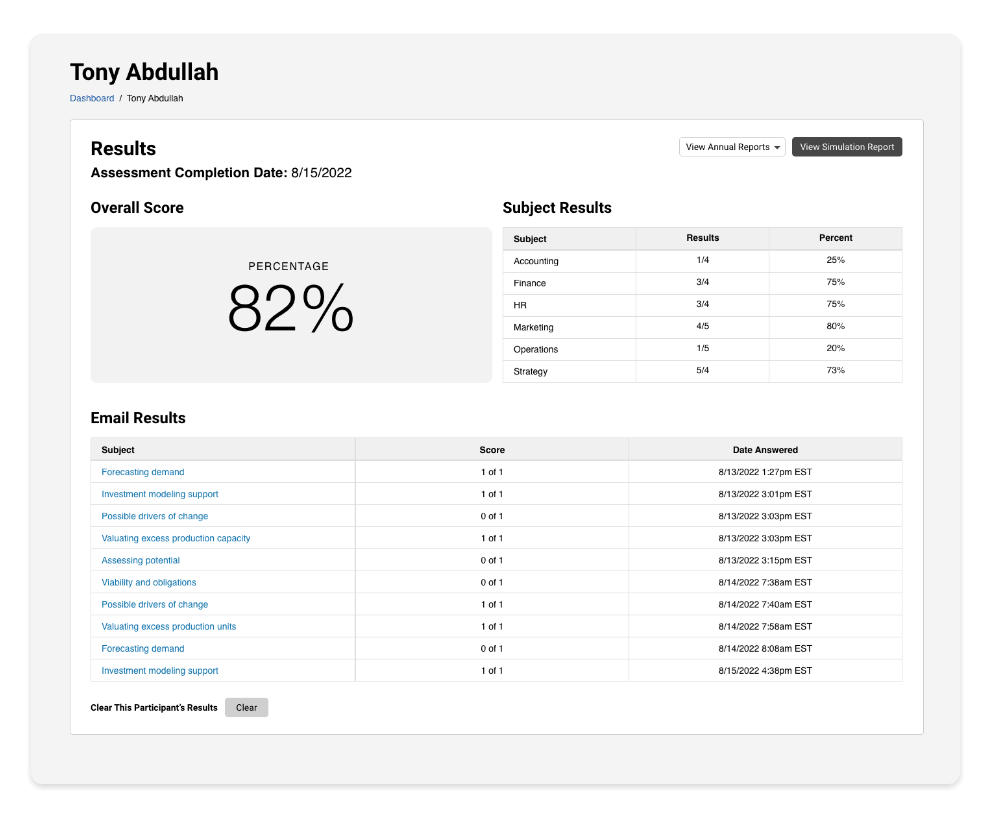 Streamline Assurance of Learning
CapsimInbox-XM provides a suite of reports containing the data needed to ensure impactful learning. With the click of a button, you can see:
Student performance against concepts and learning goals
Class performance across learning objectives
Population performance across classes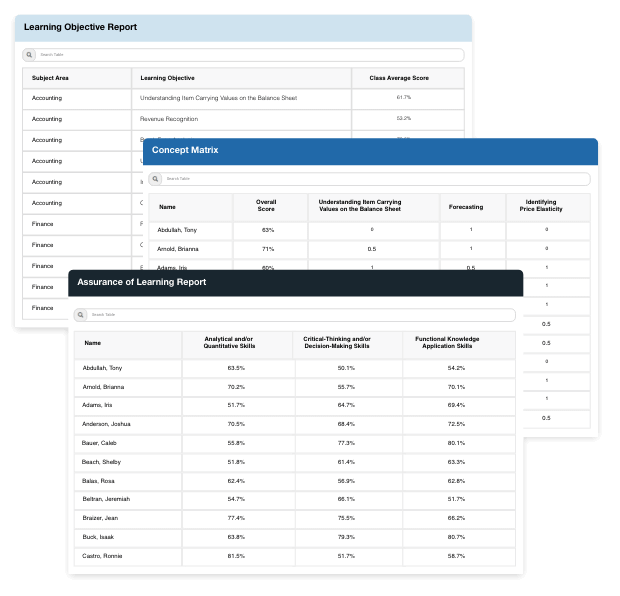 Get a 1:1 Demo
To learn more, request a 1:1 demo of CapsimInbox-XM by visiting the link below:
www.capism.com/capsiminbox-xm

Questions? Email our support team at support@capsim.com.