April's Pilot Pass Launches Managerial Accounting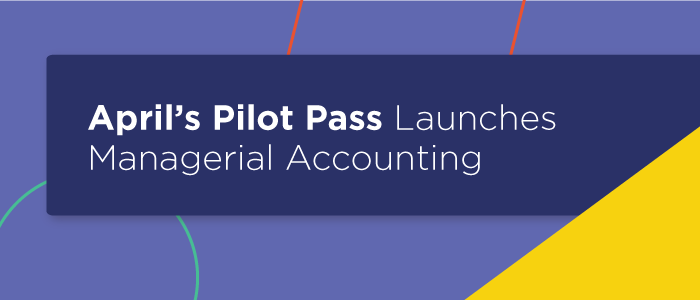 This April, CapsimInbox Pilot Pass users can give their students the chance to put their accounting acuity to the test with CapsimInbox: Managerial Accounting, free of charge.
Students experience a day in the life of a Senior Accountant at a consulting firm that performs a variety of services and specializes in asset valuation and acquisitions.
Dr. David McCalman, Assistant Professor of Management at the University of Central Arkansas, developed the immersive microsimulation by leveraging over half a dozen textbooks—and his business expertise.
Throughout the experience, CapsimInbox assesses students in the following areas:
Managerial Decision-Making

Cost Concepts

Financial Statement Analysis

Budgeting

Business Communication
Learn More from the Managerial Accounting Expert Himself
Dr. McCalman realized the foundational knowledge from textbooks provides a great starting point to create engaging experiences that deepen and accelerate student learning. CapsimInbox is a vessel for professors and educators to bring key concepts to life in a real-world context.
Access this month's offer.
Visit CapsimInbox Pilot Pass to request access to this month's offer. As always, if you have any colleagues who might benefit from this, feel free to share.
Tune in to a Live Webinar March 31, 2021 at 1:00 PM CST
Register for Dr. McCalman's live webinar on Wednesday, March 31 at 1 PM CST, where he'll share his story of why he created the microsimulation and how you can best integrate it into your course. We'll also demo the student experience and answer any questions you might have.
Short-Haul Flight with the Managerial Accounting Demo