CapsimGlobal: Not All Feedback is Created Equal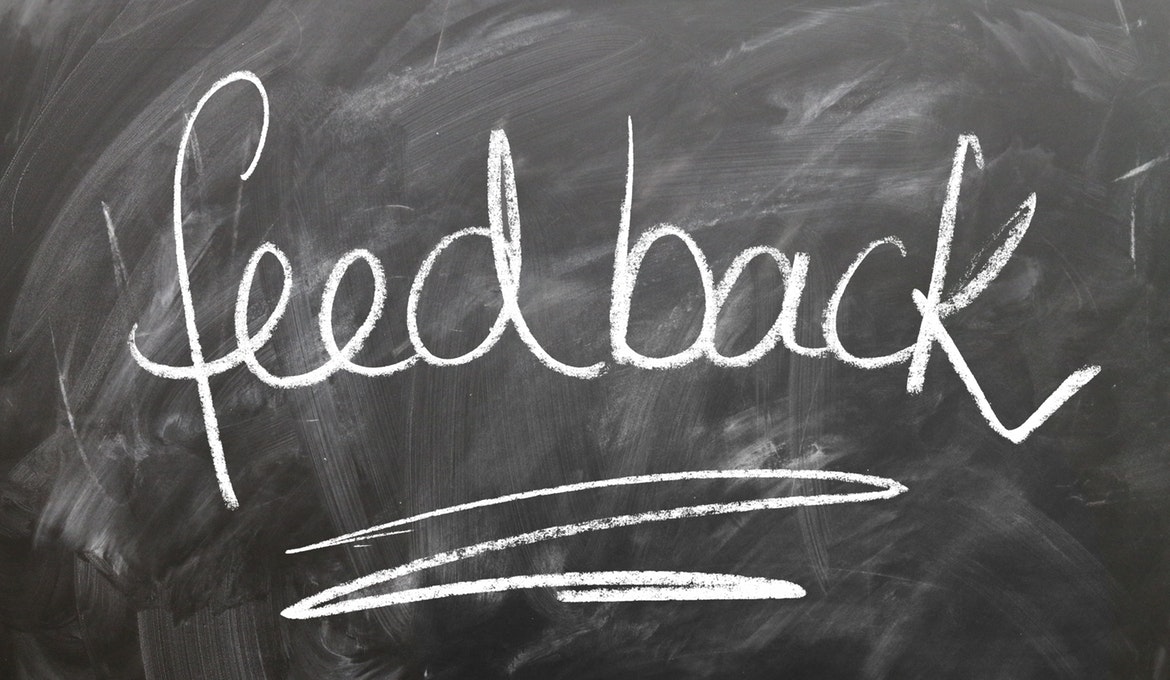 Research shows that student development is greatly impacted by the quality of feedback they received. While it's safe to assume that educators and the tools they utilize in their classrooms provide some type of feedback, not all feedback is good feedback and not all can be used to nurture personal and professional development.
Capsim's suite of experiential learning solutions provides strategic developmental feedback, feedback people can actually use, to help students learn, improve, and grow. Let's take a look at how CapsimGlobal accomplishes this by incorporating a balanced scorecard and an automated debrief tool.
Feedback Your Students Can Actually Use
CapsimGlobal is a self-directed, simple, and powerful simulation that brings students together to experience business strategy on a global stage. The simulation provides students with an experiential learning platform in which they can manage a fictional company and make decisions that directly impact performance and profitability.
It's crucial that strategic developmental feedback be both positive and negative. Positive feedback serves to drive engagement and motivation while negative feedback serves as fuel for changes and improvements. In order to nurture learning and development, CapsimGlobal presents students with a balanced scorecard after each round so they can identify areas of strengths (positive) and weaknesses (negative).
The balanced scorecard measures student performance in the following areas:
Finance: Profit, ROS, Market Cap, Debt/Asset Ratio
Internal Business Process: Contribution Margin. Capacity Utilization, Market Share
Customer: Customer Buying Criteria, Awareness, Accessibility, Market Penetration
Learning & Growth: Employee Turnover, Profits/Employee, Sales/Employee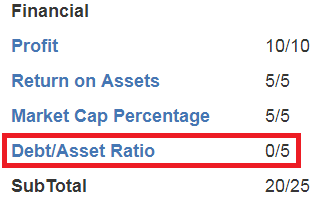 The scorecard allows your students to identify which aspects of their strategy are and aren't producing the desired results. As students assess how their business decisions are impacting company performance and profitability, they have the opportunity to use this experiential learning platform to fully embark in meaningful learning and development.
Strategic developmental feedback is also provided by the automated debrief tool in CapsimGlobal. This tool arms you and your students with the feedback needed to enhance and deepen learning. From industry headlines to individual and competitive analyses, the automated debrief tool allows your students to make informed decisions based on data.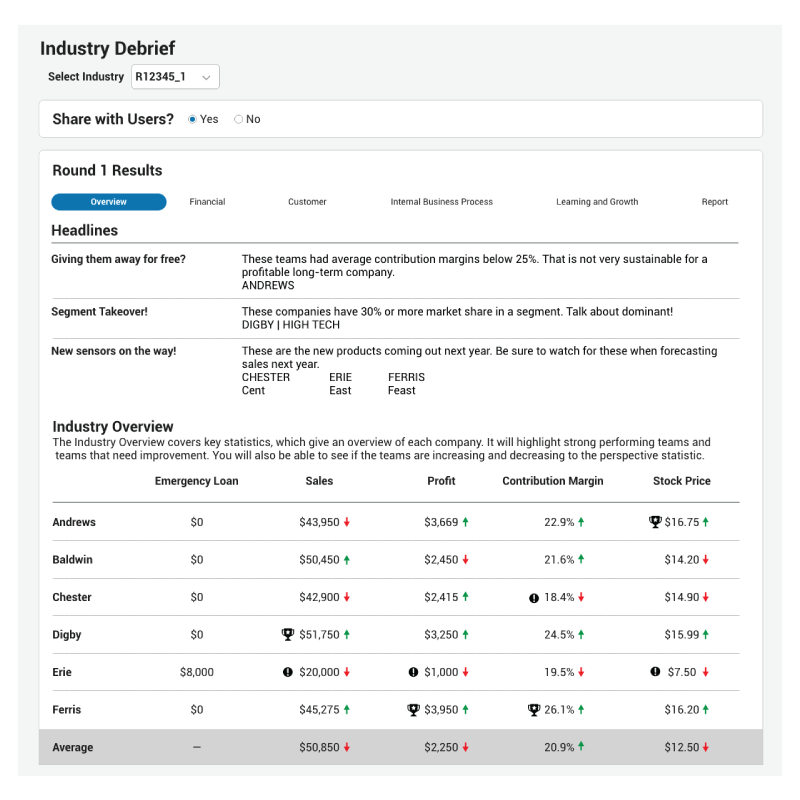 This tool also allows you to track student progress and performance in order to highlight key lessons that align with your institution's learning goals.
Students learn more, retain more, and have more fun when learning is experiential. Consider incorporating this tool into your curriculum to transform your classroom, increase student engagement, and develop your students' business acumen by submerging them in a global business environment.
Click here to learn more about CapsimGlobal and request an instructor demo.
Request Your Demo