Capstone 2.0 Update: Balanced Scorecard Percentile Rankings & Top 10 Leaderboard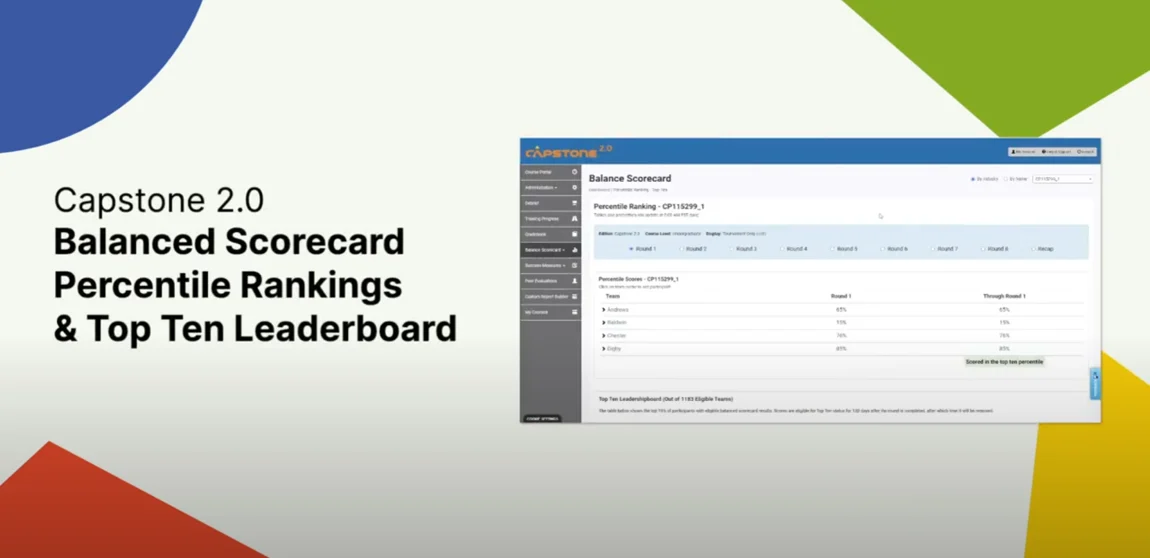 Have you ever wondered how your students stack up against other simulation participants?
Capstone 2.0 now offers a convenient way to find out with the Balanced Scorecard Percentile Rankings and the Top Ten Leaderboard!

Accessible by instructors and students, the Balanced Scorecard Percentile Rankings compare each team's performance to the total population of eligible Capstone 2.0 teams. Instructors will also have access to the Top Ten Leaderboard, which displays qualifying teams that scored in the top ten percent.

Note: To be eligible, ensure that HR and TQM are the only additional modules active and that there are at least six competitive teams (human or computer).

To access this information, instructors will find a new Balanced Scorecard tab in the left-hand navigation. At the same time, students can view their percentile score from their expanded Balanced Scorecard Specifics table on their dashboard.
For more details on this new update, check out our quick video walkthrough.