Experiential Learning Through Business Simulations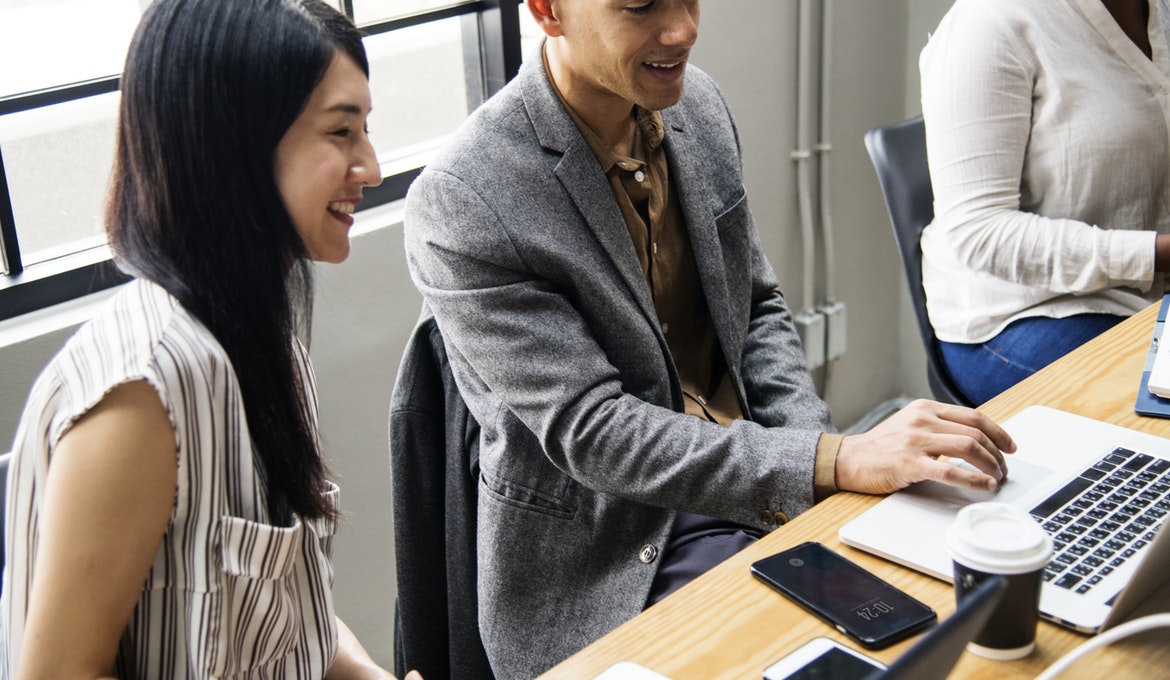 There are some alarming issues currently affecting the education industry. A rise in student disengagement and decrease in educational relevancy is creating both short and long-term consequences for students. From high schools to universities, issues arise because the instructional methods being utilized do not meet the developmental needs of students. So how can we fix this? The answer is experiential learning, or learning through experience.
Experiential learning is tailored for a new generation of students who learn best not through lectures and readings, but through engaging and innovative tools like business simulations. Experiential learning allows students to obtain the knowledge and practice the skills that greatly impact their success beyond the classroom.
As a precursor, we've previously discussed the different characteristics and benefits of experiential learning in A Guide to Effective Education Through Experiential Learning. We're now going to examine how business simulations encompass the 7 characteristics of experiential learning to better prepare students for career success.
Experiential Learning Through Business Simulations
1. Moves from theory to application
Business simulations provide opportunities for students to bring business theory to life and apply the knowledge they've gained across all disciplines of business. They break up the monotony of lecture-based courses and gamify learning in order to engage this new generation of students.
Furthermore, simulations close the knowing-doing gap in business school education by providing a platform for students to practice business concepts, test assumptions, learn from mistakes, and adapt their strategic decisions based on data-driven results. This means students are introduced to the ever-changing business world and are better prepared to step confidently into their career.
2. Provides relevant content
Business simulations bring relevant content to the forefront and allow students to practice the skills and apply the knowledge that directly tie to their chosen major and career path. The flexibility and customizability of business simulations mean that instructors can create a learning experience that focuses on specific subject areas. For example, instead of deploying assessment tools that address generic institutional learning goals, business simulations dig deeper to address specific program and department learning goals.
3. Excludes excessive judgement
Business simulations create an environment in which students can practice relevant business concepts without the fear of facing real-life consequences, like being fired by an employer. In addition, simulations focus on the student development that takes place across the entire simulation experience. This differs from traditional instructional and assessment methods, like exams, which only on emphasize topic knowledge at a specific point in time.
Think about it: when's the last time you let a student retake an exam for no other reason than just a failing grade? Business simulations allow students to let go of mistake-driven fear about exams while expanding their receptiveness to new concepts.
4. Fosters professional development with actionable feedback
Business simulations foster personal and professional development through the provision of tailored developmental feedback. This feedback, often presented in the form of debriefs, not only highlights important information and key performance indicators, but also allows students to gain insight into how they can improve specific knowledge or skills, ultimately improving overall simulation performance.
5. Encourages a real-world perspective
Business simulations allow students to make the same decisions that will be required of them once they graduate and begin their professional careers. Through the practice of real-world decisions in a life-like simulated environment, students can step into the business landscape post-graduation with confidence and the ability to succeed at the tasks expected of them.
6. Nurtures more than professional development
Business simulations allow students to develop more than just technical skills. Throughout the simulation, students explore personal values such as commitment and responsibility. The fact that simulations can be completed in a team setting means that students are held accountable for their work and contribution to overall team success. In addition, students also get the opportunity to develop teamwork and communication skills that can have as much impact in their personal lives as they do in their professional career.
7. Introduces students to areas outside their comfort zones
Business simulations allow students to make decisions in departments that don't pertain to their specific major in order to experience the real-world cross-functional impacts of those decisions. For example, simulations introduce marketing majors to decision-making in the finance department. This means students can experience firsthand how forecasting impacts the financial stability of the company, thus increasing business acumen and improving cross-functional productivity.
To learn more about experiential learning solutions, including business simulations, click here or contact us at welcome@capsim.com.