What are the four criteria for employee development?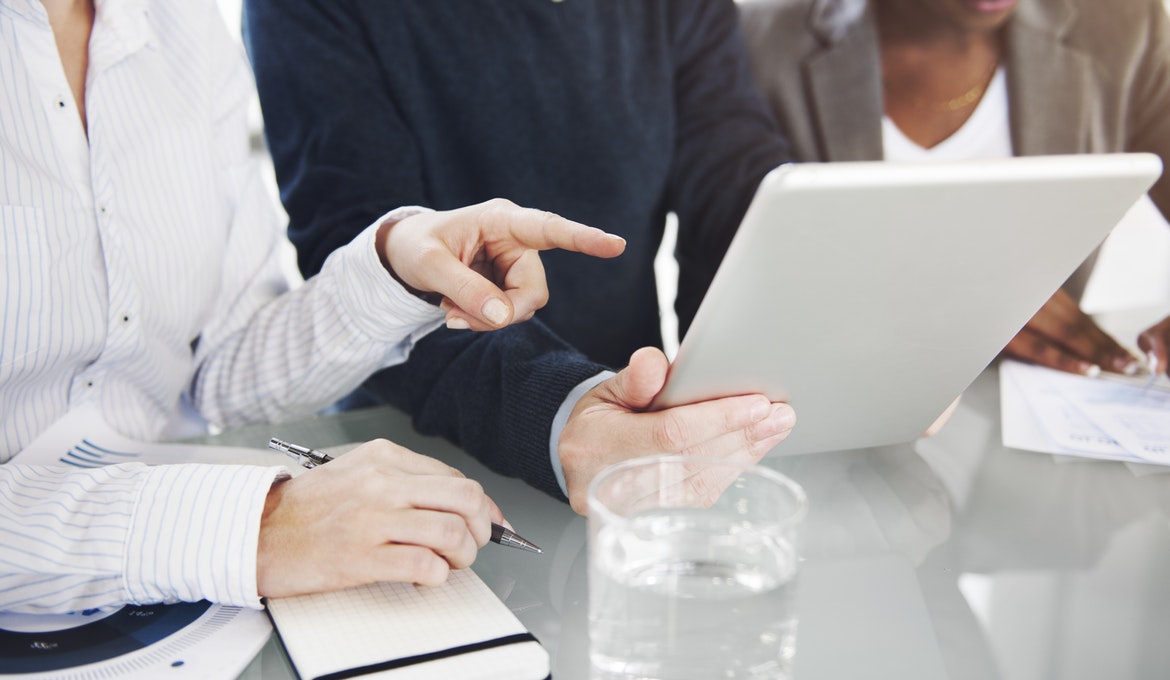 Decades of research on leadership development and performance feedback have identified four criteria needed from Learning and Development (L&D) programs to promote employee development. The four criteria are:
Assess knowing and doing
Foster accurate self-awareness
Deliver an engaging and relevant experience
Provide actionable feedback
Even though L&D executives are responsible for utilizing their resources to the best of their ability, training programs are often composed of tools and exercises that fall short on these criteria. As a result, it's critical to think about the following dilemma – If instructional tools in L&D programs fail to promote employee development, should we continue to use them?
Assess Knowing and Doing
A study highlighted in ATD's TD Magazine showed that managers applied their knowledge only 32% of the time. In addition, another large-scale study of 21,319 managers and 2,644 students found that only 20% of the knowledge learners obtain in the classroom can be skillfully applied.
These figures are clear examples of the "knowing-doing gap" in corporate education. Training tools that ignore this gap contribute to employees' inability to turn conceptual knowledge into action.
L&D programs must go beyond assessing the memorization of concepts to provide employees opportunities to apply knowledge and practice new skills in a safe environment where mistakes are redefined as learning opportunities.
Foster Accurate Self-Awareness
Self-awareness, defined in a Harvard Business Review article as "the understanding of who we are and how we are similar to or different from others," is a crucial component of employee development. It allows employees to better recognize the perception of their traits and attributes, identify strengths and weaknesses, and better understand who they are in comparison to others.
On the other hand, a lack of self-awareness can cause employees to develop self-deception, "a thought process that can lead someone to be misinformed and cause them to miscommunicate, mislearn and misinform others." – Patricia Steiner, The New England Journal of Higher Education
A study conducted at a Fortune 10 company with 58 teams and more than 300 leaders found that less-aware individuals have a negative impact on team performance by consistently making worse decision and engaging in less coordination. To analyze the specific results from the mentioned study, please refer to the graphic below.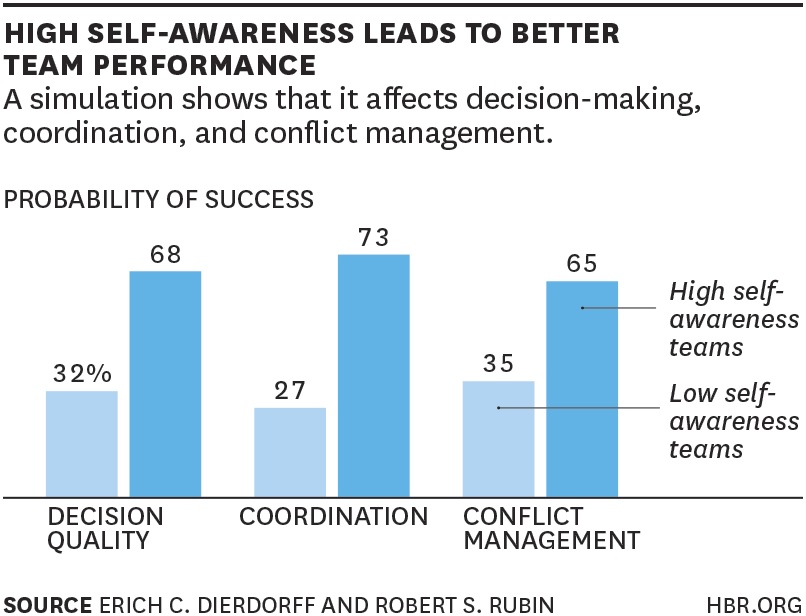 Effective L&D programs deploy training tools that link self-awareness to employee performance and personal success, allowing them to improve their judgement, become effective team members, and take ownership of their development.
Deliver an Engaging and Relevant Experience
Employee engagement in the workplace is a crucial component of an organization's culture and overall success, as it can impact productivity, innovation and collaboration. However, according to an article in The Muse, a staggering "70% of U.S. workers are not engaged at work." – Catherine Jessen, The Muse
As it pertains to L&D programs, training tools that don't provide an engaging and relevant experience often fail to establish a clear link between the training and employee success, causing participants to question the value of the experience.
In order to improve employee engagement, organizations are turning to gamification – the process of using game-elements and game-thinking to design engaging L&D programs. An additional figure provided in The Muse article states that "70% Forbes Global 2000 companies will use gamification to boost engagement, retention and revenues." – Catherine Jessen, The Muse
Gamification is an effective method of providing employees with engaging and relevant experiences because it provides a high-fidelity, experiential platform that allows employees to experience new career-relevant problems and situations.
Provide Actionable Feedback
Actionable feedback, or feedback that promotes meaningful development, allows employees to reflect on their performance, guides them through mistakes, and provides next-steps and recommendations for improvement.
Data compiled from 131 studies on 12,652 participants shows that over a third of feedback provided to learners negatively impacts their performance and engagement. This is why it's crucial for L&D programs to focus on providing employees with feedback that focuses on the specific actions and decisions that led to a successful or unsuccessful performance.
As employees gain a better understanding of their performance, they can prioritize areas in immediate need of development. In addition, actionable feedback also allows employees to immediately transfer the lessons back to their everyday job duties.
Discover the Solutions that Fit Your Needs
So where do you go from here?
We recommend our self-guided demo. You can test out an inbox simulation to see how it delivers an engaging, real-life experience for your employees.