Introducing Simulation Parameters: A New Way to Customize the Learning Experience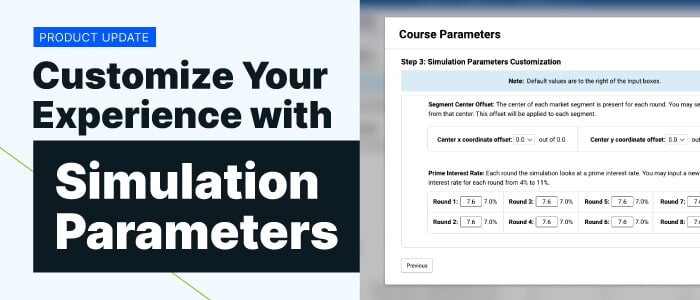 We're excited to announce expanded access to simulation parameter customization, now available across our suite of business simulations including:
CapsimCore
CapsimOps
CapsimGlobal
Capstone 2.0
Customized simulation parameters allow instructors to alter the scenario that learners enter. This is a great option to challenge students and mirror the economic impacts happening in the real world, like recessions or booming periods of growth.
The course creation process kicks off with choosing a preferred scenario:
Standard - There are no surprises in this economic forecast. Each segment grows at a constant rate.
Growth - Similar to the Standard Scenario, but with growth rate variations. Over eight rounds, segments will grow to the same size as the Standard Scenario, but the year-to-year growth rate will vary. This reflects the uncertainty of real-world markets.
Recession - The Recession Scenario starts similar to the Growth Scenario, with varying growth rates. However, in Round five of the simulation, the economy collapses followed by a stagnant round and a two-round recovery.
After selecting a scenario, administrators will have additional customization options to configure their course further. This includes available adjustments to:
Segment Center Offsets (product initial positioning)
Prime Interest Rates (per round)
Market Segment Growth Rates (per round)
Once the simulation parameters set-up is finalized, all decisions made in course creation will be reflected on your dashboard.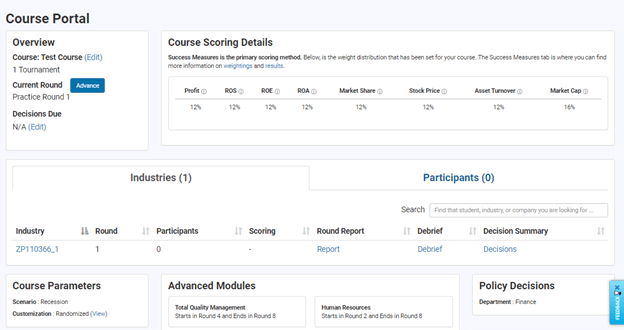 If you'd like to adjust or change things up after practice rounds, all the updated parameter controls from course creation are available in the simulation restart process.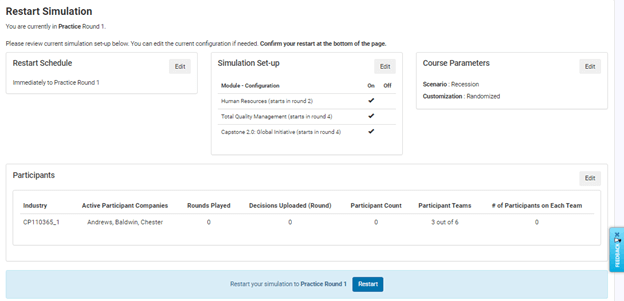 To learn more about adjusting your simulation parameters, please check out this brief walkthrough that highlights some of its capabilities and use cases in this video.
We hope you enjoy this update and look forward to evolving our products based on your feedback!
If you have questions, please feel free to reach out to our support team at support@capsim.com or 312.477.7200.