Instructor Help & Support Features Expanded in Capstone & Foundation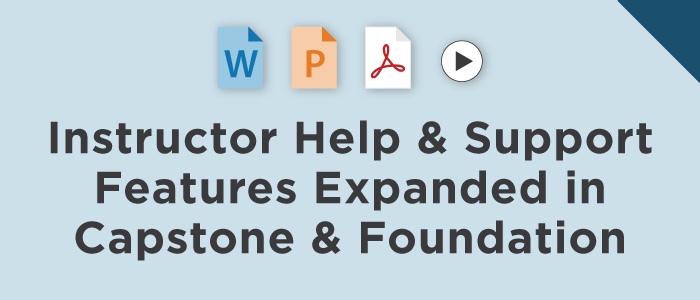 Over time, our Capstone and Foundation support materials have expanded with content and activities inspired by our community of instructors. While additional materials are helpful, it became more difficult to find the right resource at the right time.
We are excited to share a new look and feel to our instructor Help & Support page. The update comes with revamped materials that have been sorted into three categories: Pre Course, During-Course, and Post-Course.
Our update makes it easier for educators to find the materials that will have the greatest impact on their course—from beginning to end.