Authoring Platform Update 2.3: Enhanced Dashboard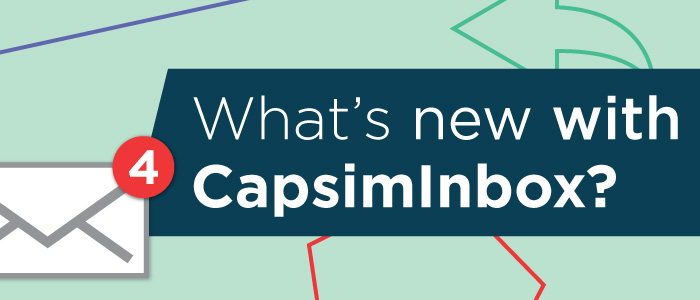 CapsimInbox is a simulation-based assessment platform that uses an email environment to immerse learners in authentic, day-on-the-job situations and assess critical business skills.
Dashboard Updates
We're excited to announce that we've released a complete overhaul of the CapsimInbox Authoring Platform dashboard.
This updated dashboard has been designed to put the most important content directly in front of you. We've broken that important content into four distinct areas: Recent Projects, Featured Projects, Resource Library, and Milestones.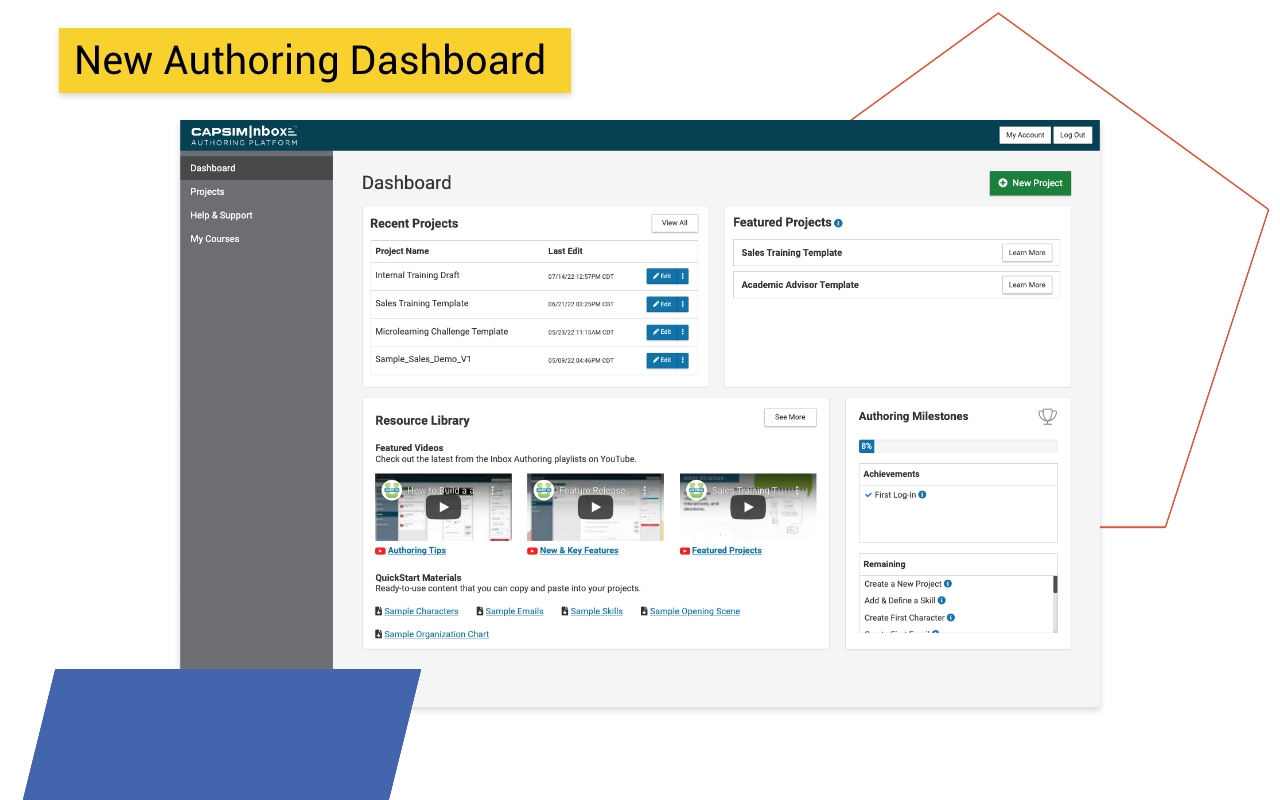 While we invite you to log in and see for yourself, you can learn more about each section of the dashboard below:
Recent Projects
Your four most recently edited projects. You can still edit or publish these directly from the dashboard. Have older projects that you want to access? Those can be accessed from the Projects page, accessible in your left-hand menu.
Featured Projects
Sample versions and templates that can be referenced and/or downloaded. You'll find a couple of projects there to start, with more to be added over time. You can play through these versions as a participant, download a copy to edit or watch a video on some of the concepts pertaining to each project.
Resource Library
Videos and ready-to-use materials to help get you moving. You'll find a set of three YouTube playlists with key concepts covered, as well as a set of five QuickStart materials with copy and paste-able content for you to use in your Inbox projects.
Milestones
A set of major checkpoints in the authoring journey. These are designed to cover key benchmarks that we typically see in the building of an Inbox simulation, things like creating characters or adding attachments, up until participants start going through themselves. Even as an existing author, you'll come into this with essentially a fresh start. We encourage you to compare these with projects that you already have underway!
Questions?
As always, feel free to reach out to our team at authoring@capsim.com with any questions you may have.