CapsimCore® Is Recognized as a Finalist for The EdTech Awards 2018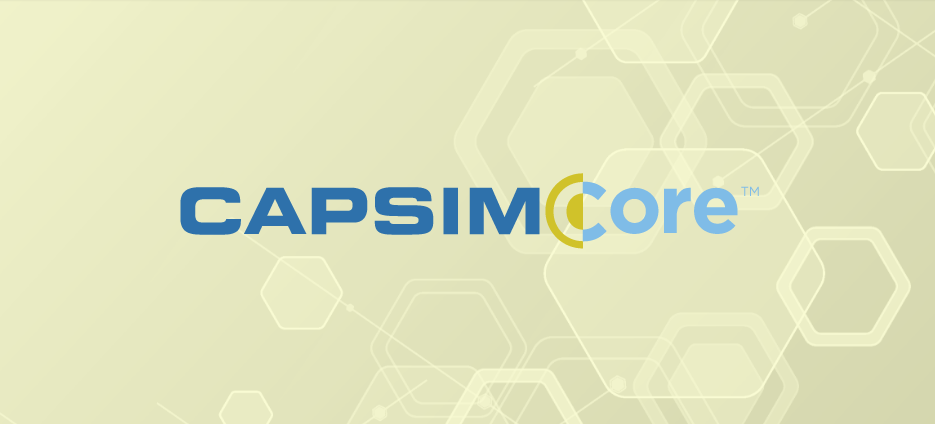 Chicago, IL – April 19, 2018: Capsim is thrilled to announce that CapsimCore® has been recognized among thousands of entries as a finalist for the 2018 EdTech Digest: Cool Tool Awards in the Games for learning/simulation solution category. CapsimCore is a fun, easy-to-use and engaging experiential business simulation that prepares students for college and beyond.
The EdTech Awards, a U.S. based program, "recognizes people in and around education for outstanding contributions in transforming education through technology to enrich the lives of learners everywhere." All entries were judged on various criteria, including: pedagogical workability, efficacy and results, support, clarity, value and potential.
Victor Rivero, Editor-in-Chief of EdTech Digest, expressed the significance of this accomplishment, "The innovators, leaders, and trendsetters represented here are dauntless, dedicated, and determined in their work…The work of the educator is often undervalued and overlooked, but educators and supporting technologists are literally shaping our future."
Accomplishments like these are why over 100,000 learners use Capsim every year to build the technical skills and soft skills needed to ensure career success. If you would like to learn more about EdTech Digest and the 2018 EdTech Digest: Cool Tool Awards please visit the following link: https://edtechdigest.com/the-edtech-awards/.

About Capsim
Founded in 1985, Capsim is the global leader in simulation-based experiential learning solutions that measure and develop the critical skills needed in today's business landscape. More than 1,000,000 participants at over 600 schools and corporations have developed their business skills through Capsim learning experiences. For more information, visit capsim.com.