CapsimCore® is Recognized as a Finalist for The 2018 SIIA CODiE Awards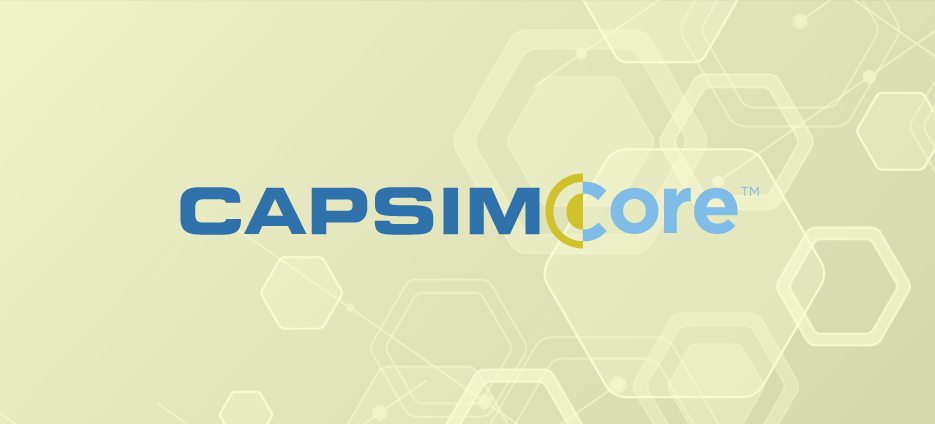 Chicago, IL – June 19, 2018: Capsim is excited to announce that CapsimCore® has been recognized as a finalist for the 2018 SIIA CODiE Awards in the Best Game-Based Curriculum Solution category. CapsimCore, an experiential way to teach the fundamentals of business, excites and engages students through a simple, flexible and easy-to-use business simulation.
The SIIA CODiE Awards recognize excellence within the business and education technology industries. As the only peer-recognized program in these industries, the CODiE Awards validate a "product's innovation, vision, and overall industry impact."
Nominations for this prestigious award are judged in two phases. The first phase, attributing 80% of the overall score and determining category finalists, sees two industry-expert judges evaluate the product against specific criteria. In the second phase, SIIA members vote on the finalists and attribute the final 20% of the overall score. The scores for both phases are then combined to determine the winners.
Accomplishments like these are why over 130,000 learners use Capsim every year to build the technical and soft skills needed to ensure career success. The winners of the 2018 SIIA CODiE Awards will be announced on June 13, 2018. If you would like to learn more about SIIA and the 2018 SIIA CODiE Awards, please visit the following link: https://www.siia.net/codie/.

About Capsim
Founded in 1985, Capsim is the global leader in simulation-based experiential learning solutions that measure and develop the critical skills needed in today's business landscape. More than 1,000,000 participants at over 600 schools and corporations have developed their business skills through Capsim learning experiences. For more information, visit /.