Taking Your Lesson Plans to the Next Level with CapsimGlobal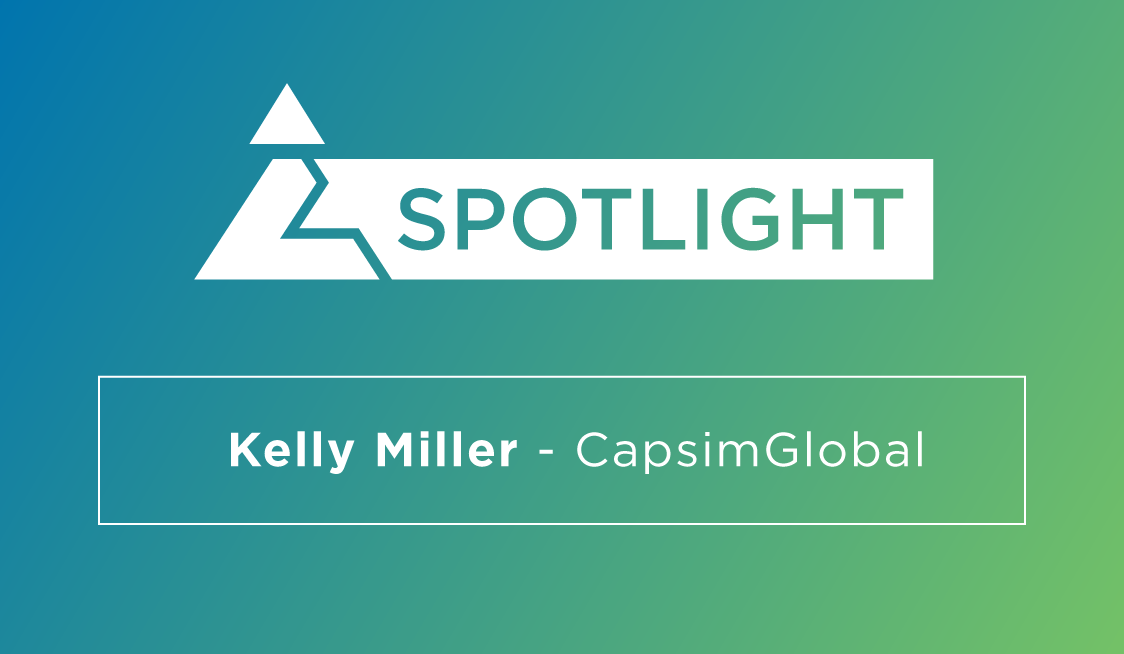 Recently, we decided to catch up with Kelly Miller, an Adjunct Professor at Stark College in Ohio who is also teaching high school students at 5 different schools, and ask her some questions regarding her experience using CapsimGlobal at the high school level.
Below is an edited summary of our conversation.
Q: What challenges or problems led you to become interested in a business simulation?
I am constantly looking for real-world scenarios and more meaningful work for my students to add to my lesson plans. You can only learn so much from a textbook and I love incorporating hands-on learning, which the CapsimGlobal simulation allows me to do.
Q: How do you use CapsimGlobal in your course?
I have students compete against each other. First, we complete several practice rounds and I tie back the simulation to concepts we have covered within the class. After each student has a grasp of the simulation, we hold final competitions, completing one round per week for about 7 to 8 weeks.
After we complete each round, we analyze the financial data, discuss what went wrong and what went right, and brainstorm new ways to improve each business
Q: How has the simulation helped since its implementation?
It makes learning fun! Students are able to use their competitive nature and their business skills in a creative, fun atmosphere. What student doesn't love learning by using a video-game-type simulation?
Q: How have your students responded to the simulation?
They all really enjoy it! They get very competitive and try to outperform each other. I love the enthusiasm they bring to the classroom.
Q: How did the Capsim team help with the implementation?
I was assigned a personal Client Relationship Consultant, Robert, with whom I video conferenced or talked to on a weekly basis. He helped me set up the simulation and walked me step by step through the entire process, making the experience very easy.
He was also always there to answer my every question. The Capsim team is amazing!
Q: What are your favorite features of the simulation?
Seeing the cause and effect, how a decision made in one business area affects the other business areas. This really helps students connect the dots to see the overall concepts of running a global business.
Q: What are your biggest takeaways from using the simulation?
CapsimGlobal takes my lesson plans to the next level and provides an opportunity for my students to have real-world, hands-on learning.
Q: Would you recommend the simulation to colleagues? If so, why?
Yes! CapsimGlobal can take the amazing things you are already doing in the classroom to the next level. Plus, it engages and makes learning fun for the students.
Q: If you could pass one piece of advice to other teachers, what would it be?
Don't be scared to use a simulation in your class. Trying new things can be overwhelming and sometimes just downright scary, but Capsim makes it easy and you will see your students excel in a whole new way!
---
If you'd like to learn more about CapsimGlobal and how this easy-to-use international business simulation can engage and develop your students, fill out the form below or contact us at welcome@capsim.com.