CapsimOps: An effective way to bring operations to life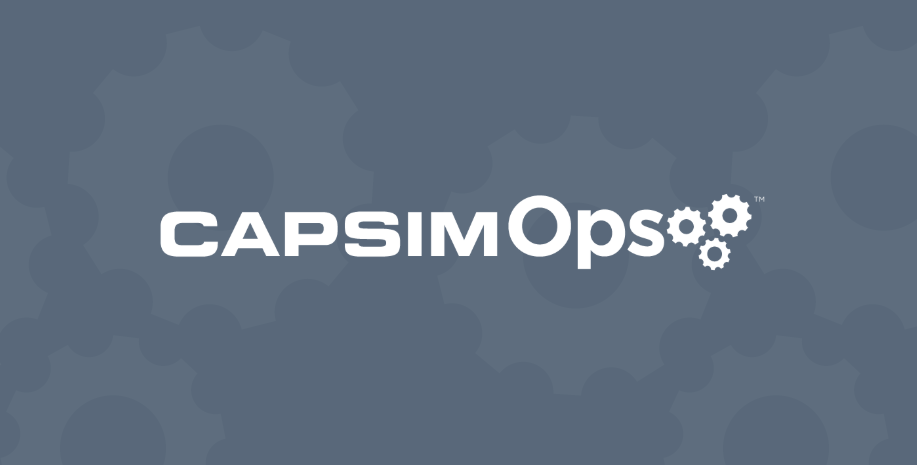 Capsim is excited to introduce CapsimOps™ – a business simulation that focuses on the importance of strategic operational decision-making and enables learners to experience how those decisions permeate across the various departments of an organization.
CapsimOps was developed in collaboration with a professor at a Research 1 institution who challenged us to create a simulation that went beyond the siloed experiences provided by other instructional tools to immerse learners in job-relevant and realistic operations scenarios.
Why CapsimOps
CapsimOps was created for instructors who:
Teach Operations or Supply Chain Management and want to give students an immersive and active learning experience
Use a business simulation but want more depth and focus on operations
Want students to experience the cross-functional impacts of operational decision-making
Key Features
The Scenario
As learners take charge of a sensor manufacturer that is experiencing little sales and negative profits, it's up to them to implement new processes to solve the huge operational problems stemming from the Production Department. They must improve performance, deal with high inventory carrying costs and low production yield, as well as make operations decisions that impact every department in the simulation – R&D, Marketing, Production and Finance.
Advanced Operations Decisions
In addition to decisions in R&D, Marketing, Production, and Finance, learners are responsible for making decisions in Advanced Operations. These decisions include:
Suppliers: learners choose where to acquire raw materials for their products – from a local supplier, global, or a mix of both. This decision impacts their labor costs, material costs, net yield, and R&D cycle times.
TQM (Process): learners can optimize manufacturing processes to improve product quality. This decision impacts their net yield.
TQM (Product): learners can focus on improving quality across their production lines. This decision impacts their labor costs, material costs, and customer demand.
Inventory Control: learners can invest in inventory storage and retrieval tools, computerized systems, and automated inventory control tools (ASRs). This decision impacts their labor costs and inventory carrying costs.
Policy Decisions
Instructors can automate the Finance Department to deemphasize financial decision-making in CapsimOps and create an experience that aligns with their learning objectives and instructional approach. Instead of making individual decisions within the department, learners set an overarching strategy that automatically determines their company's course of action. Policy Decisions in Finance can be set to:
Do nothing
Conservative
Balanced
Aggressive
Scoring
CapsimOps measures learner performance with a 5-star Summary. Stars are earned by improving on five key performance indicators (KPIs) from round to round. This model of scoring promotes incremental and sustainable growth, which is essential for companies as they seek to improve operations and compete in the marketplace. The five KPIs in CapsimOps are:
Return on Assets (ROA)
Asset Turnover
Inventory Turnover
Contribution Margin
Sales