ADA Compliance Extends Across 9 CapsimInbox Versions (and counting)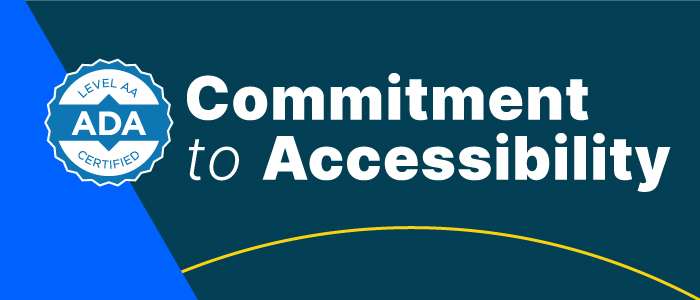 An estimated 1 in 5 Americans have a disability that affects their daily life. With technology becoming a more significant part of our lives, it's up to us to invest in making our educational tools and products more accessible to all types of learners.
The bottom line? We want everyone who uses our products to feel welcome and find the experience rewarding.
We've been using the Web Content Accessibility Guidelines (WCAG) 2.0 to help guide us in making web content more accessible for people with disabilities and those who use assistive technology, to make the web more user-friendly for everyone.
Before making CapsimInbox ADA compliant, we first took a step back and tried to look from a 30,000-foot view by making much of the Capsim platform and technology ADA compliant.
When we began creating different CapsimInbox versions, ADA compliance for media files was not a primary focus. Now, we're going back to rework those to be officially ADA compliant.
We kicked off this initiative to ensure every version available in our shopping cart is ADA compliant, front to back.
To date, we've shown our commitment by making nine CapsimInbox versions ADA compliant in both the platform itself and within the accompanying media files:
General Management
Student Success
Time Management
Crisis Management
Human Resources
Cultural Awareness
Intro to Accounting
Sports Management
Microeconomics
By this winter, the goal is to have all CapsimInbox versions be ADA compliant
In March of 2020, our teams worked with a third party called Accessible Web to ensure that CapsimInbox General Management was ADA Compliant. This project involved having the CapsimInbox platform and the media files become ADA compliant.
We've reignited this project to expand to all 18 (yes, you read that right!) CapsimInbox versions currently in the shopping cart. This will also become a standard requirement for any future CapsimInbox versions that will enter the market in the future.
Capsim's commitment to accessibility extends beyond CapsimInbox
But wait, there's more!
Capsim is committed to ensuring digital accessibility for all users, including those with disabilities. We have engaged with Accessible Web to help us identify accessibility barriers within our software and to certify that our products meet the Web Content Accessibility Guidelines (WCAG).
So far, we have upgraded the following applications so that they are fully conformant with WCAG 2.0, Level AA.
CapsimCore
CapsimGlobal
CapsimOps
Capstone 2.0
Foundation
Comp-XM
Multiple CapsimInbox versions
We continually strive to make our products better and welcome any feedback you may have. For more on our Accessibility Policy, visit our website.