Evolving Education with Online Learning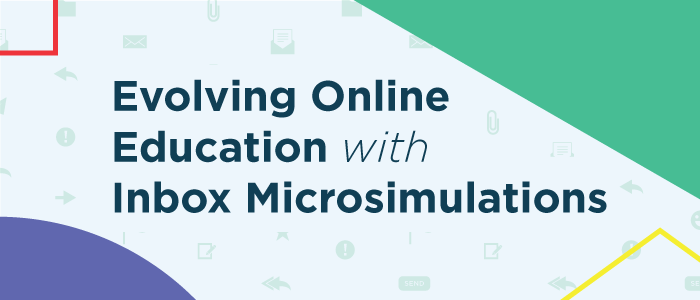 It's been a tough year. From COVID-19, to social injustice, and online classes — our environment continually changes. What's stayed the same?
Our commitment to education.
The pandemic has necessitated that instructors from all over the globe learn what it takes to educate students at a distance. These changes are not temporary. Higher education will be changed, and we need to learn how to adapt and make the most of a new normal.
Administrators are scrambling to figure out what to do. Regardless of how they handle this, remote and distant learning will be an inevitable aspect of the future. And it's here to stay.
If you're feeling anxious or stressed, you're not alone. Ultimately, as educators, we might be changing modalities, but we need to do our jobs, and we need to do them well.
Our quest is to move classes online without experiencing negative retributions. Hopefully, we can flourish and create better learning experiences. Dare we say, better than in person?
Redefining Courses in a New Era of Online Learning
Students are feeling shortchanged. The online instruction they're getting isn't the education they envisioned. Expectations fall short when learners don't receive personalized yet familiar education through their curriculum. What's missing in successful learning today?
A personalized yet familiar education throughout a curriculum entails a learning experience that is meaningful and prepares students for the real world.
We're teaching in uncertain times. Upon graduation, students will enter an economy we've never experienced before. The greatest challenge as educators is to equip learners with the skills necessary to tackle an ultra-challenging workforce.
The challenge remains: how do we keep the level of enrichment the same, or supersede the standards existing before?
And it isn't easy.
We spoke with Dr. Mann, Ph.D., from the University of Nebraska-Lincoln to reveal his most significant challenge in navigating the pandemic.
"Surviving," he said with a chuckle.
Many educators encounter problems in figuring out what technology we need, how it works, and logistically structuring courses in next to no time.
The only certainty that lies ahead is the lack of it. Capsim helps educators reach a way to deliver classes in an engaging and effective online setting. We challenge educators to keep engagement high in an online environment. To not only survive, but thrive fortuitously.
Studies reveal just 27% of college graduates have jobs closely related to their college majors. "This really makes a strong case for work-based learning," said Jane Oates, a former official in the U.S. Department of Labor during the Obama administration, who is now president of WorkingNation, a nonprofit organization.
But what if work-based learning could take place inside the (virtual) classroom? Now, it can.
The solution is simple: experiential learning–a pedagogical approach where students learn by doing or from observing doings of others. CapsimInbox, a simulated email experience that measures key career skills with every reply, enables students to gain the experience they're craving to translate those skills into the workforce.
In the short time span of 30 to 90 minutes, students experience individual simulations. Scenarios mimic a day-in-the-life, assuming the role of a very specific person within the company. Learners are expected to solve problems individuals in those roles would typically tackle.
Developing human capital and creating more experiences in the classroom can be transferred over to the industry and workplace. By developing hard and soft skills, we better prepare students for life after graduation.
Despite the dramatic shifts in the education landscape and our world amid the pandemic, one thing remains the same. We need to deliver engaging and relevant experiences to our students.
Founder of IDEO, Tom Kelley, preaches on creative confidence: the natural human ability to come up with breakthrough ideas, combined with the courage to act on them. In the process, there will inevitably be some roadblocks, and stumbling along the way.
Capsim adopts Tom Kelley's motto. We not only admit mistakes — we encourage them.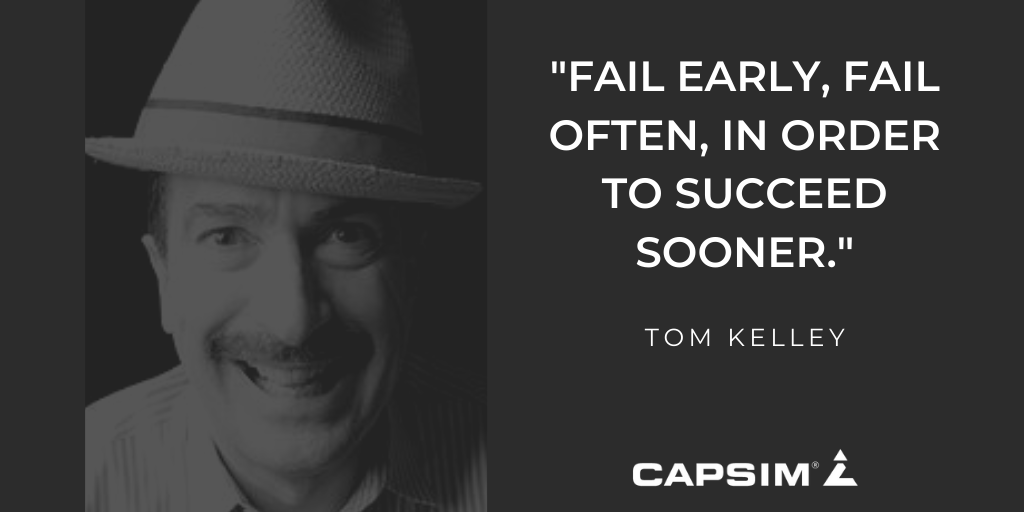 Throughout simulation experiences, students are provided with immediate and actionable feedback on strengths and weaknesses to improve. Individual Development Plans (IDP) walks learners through creating S.M.A.R.T. goals to improve on skills assessed throughout the simulation.
We're all adapting and changing in today's environment. Despite the adversity we face, CapsimInbox authors have emerged with innovative and sustainable solutions to continue molding the landscape.
University of Nebraska-Lincoln's Dr. Jarrett and Dr. Mann collaborated to contextualize Microeconomics. Wallace University's Dr. Lori Radulovich built a microsimulation to develop cultural awareness. Capsim's own Brendan Langen, Director of Product Design & Development, built Product Management to assess how potential hires navigated decision making.
What are your most significant challenges as an educator? How will you adapt to the changes we're facing in the educational landscape?