February's Pilot Pass Jets Students off to Navigate Cultural Diversity in a Business Context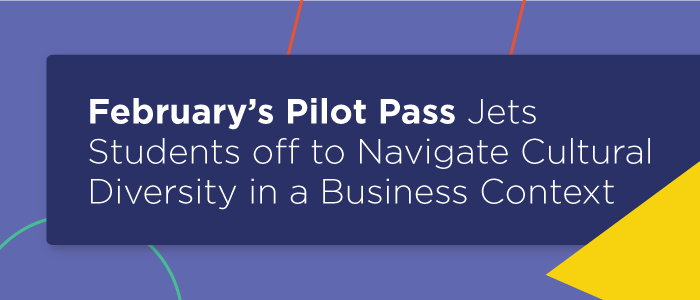 As companies continue to become more global, interacting with a diverse group of people becomes inevitable.
This February, CapsimInbox Pilot Pass users can give their students the chance to put their cultural awareness to the test with CapsimInbox: Cultural Awareness, free of charge.
Students experience a day in the life of a Sr. Vice President at a manufacturing company specializing in medical equipment for genetic testing with locations in the U.S., Germany, and China. Students must manage the cross-cultural competencies, leadership styles, and communication skills needed to be effective in each region.
Dr. Lori Radulovich–Associate Dean and Professor at Baldwin Wallace University School of Business—developed the immersive microsimulation by leveraging her nearly three decades of combined experience in the financial industry and academia. The seasoned consultant realized that while classrooms teach international business with a short chapter or two from a textbook, students rarely genuinely immerse themselves in different cultures.
Throughout the experience, CapsimInbox assesses students in the following areas:
Leadership Style

Societal/National/Country Culture

Individual Culture

Decision-Making Style

Communication Style

Diversity & Inclusion
Learn More from the Cultural Awareness Expert Herself
Nearly three decades of combined experience in the financial industry and academia make Dr. Radulovich a seasoned consultant to entrepreneurs and multinational firms. Read the story behind the microsimulation with Dr. Radulovich's spotlight.
Tune in to a Live Webinar February 3, 2021 at 1:00 PM CST
Register for Dr. Radulovich's live webinar on February 3rd at 1 PM CST, where she'll share her story of why she created the microsimulation and how you can best integrate it into your course. We'll also demo the student experience and answer any questions you might have.
Short-Haul Flight with the Cultural Awareness Demo