New Advanced Training for Capstone 2.0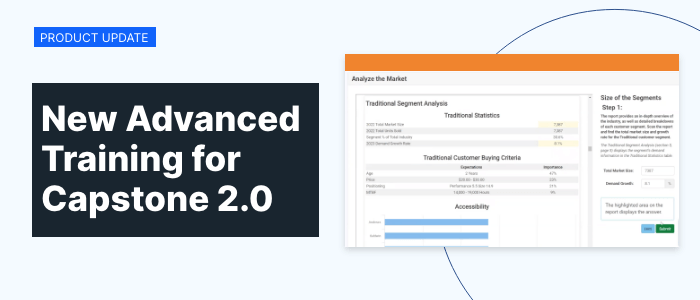 New Capstone 2.0 games will now boast an advanced training section featuring three tasks to better prepare learners for their simulation experience:
Analyze the Market

Analyze the Competition

Simulation Guidelines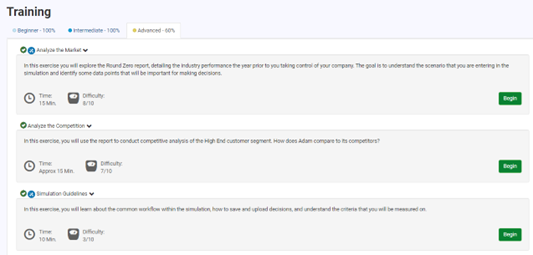 Each task introduces workflows and concepts that will serve as tools for success in the competition. Let's take a deeper dive into the new training activities.
Analyze the Market
In this exercise, users will be asked to locate and input a variety of data found in the Round Zero report. This guided scavenger hunt is designed to do three things:
Familiarize learners with the report layout

Teach them about the market scenario they are entering

Introduce key data points that will be important for decision-making
At the end of the Analyze the Market task, participants will have a better understanding of the industry at the start of the simulation and prompt them to begin thinking about the impact their company will make in the years to come.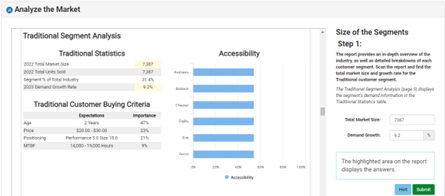 Analyze the Competition
Similar in layout to the previous task, Analyze the Competition tasks learners to dive into a sample report with a hypothetical market scenario. It's their job to assess and answer prompts about a High-End product called Adam, and the competition that is fighting for market share.
Analyze the Competition familiarizes learners with a process that will interpret simulation results more effectively.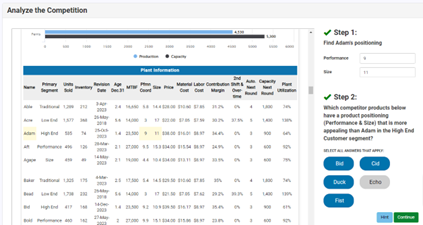 Simulation Guidelines
The last module is a collection of downloadable resources that address common simulation questions. Specifically, these materials provide information about a recommended decision-making workflow, saving in the simulation, details about scoring, as well as a guide for picking a strategy. The attached PDFs can be downloaded and revisited throughout the simulation.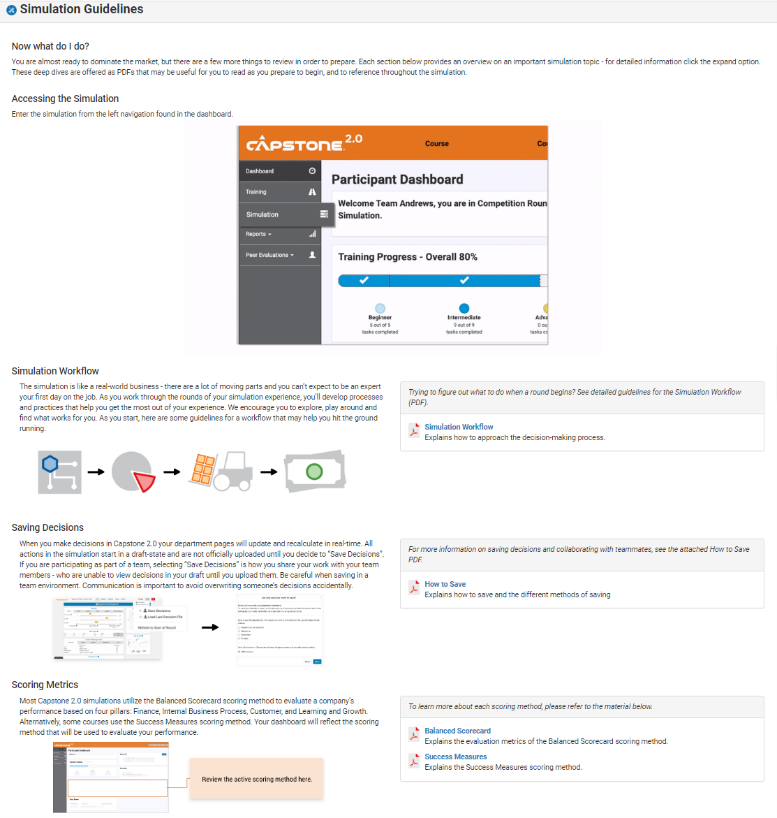 For an additional review of the new tasks, please feel free to check out our video below that walks through the update.
The better prepared your participants are, the more they can achieve and learn from the experience. These new additions to advanced training will enhance your learners' experiences!