New Feature: CapsimChat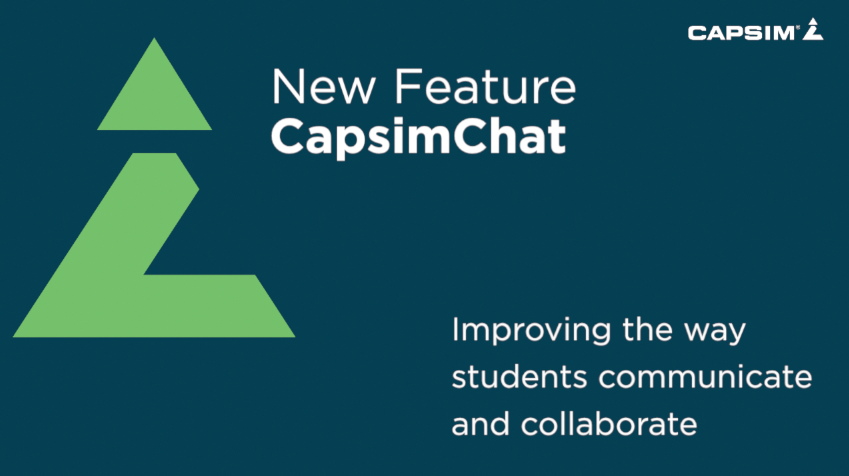 We understand for many of our simulation users, team dynamics provide an essential framework for their students' experience. As learning environments evolve, we are working to help our users navigate challenges and provide the experiential learning their courses rely on.
As part of this effort, we have added new chat feature to facilitate online communication and collaboration in each of our business simulations.
We are excited to introduce CapsimChat!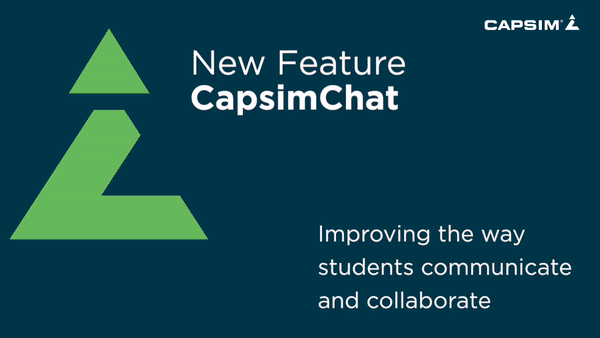 CapsimChat allows students to communicate with teammates directly in the simulation interface. Users can quickly send updates to their entire team or message teammates individually.
Functionality includes:
Instant messaging
Audio chats
Video chats
Screen sharing
Virtual whiteboard
Collaborative documents
Here's a short video that you can share with your students to help bring them up to speed.


If you have any questions about CapsimChat or how to deliver your simulation online, please feel free to reach out to our support team. We are happy and ready to help!