New Update: Enhanced Login Experience for All Users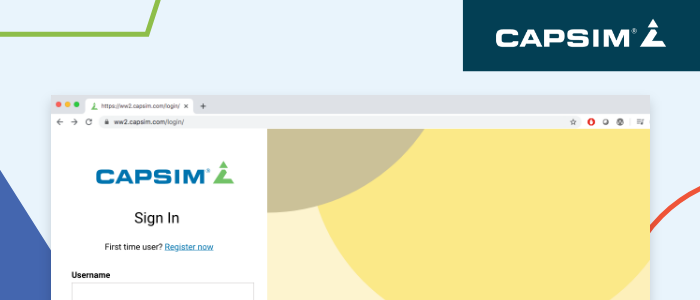 User experience is our top priority. We want to ensure both instructors and learners have enjoyable, meaningful, and streamlined experiences.
That's why earlier this week, we launched a significant update at ground zero: the sign in page.
First, let's take a look at the before and after:
A decluttered page encourages a more focused sign in process
Users without login credentials can get the registration process started with a single click
A responsive design that looks great on every device
Conforms to WCAG Web Content Accessibility Guidelines so every user has an enjoyable experience
"It's a more focused experience," David Chai, Web Application Developer at Capsim said. "We've stripped away the unnecessary layers."
As we continue to prioritize the user experience, we're excited to share more enhancements soon.