Product Update: Custom Report Builder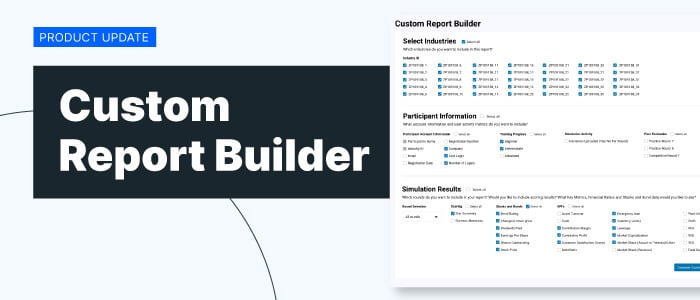 We're excited to announce the new Custom Report Builder for the CapsimCore, CapsimGlobal, CapsimOps, and Capstone 2.0 business simulations.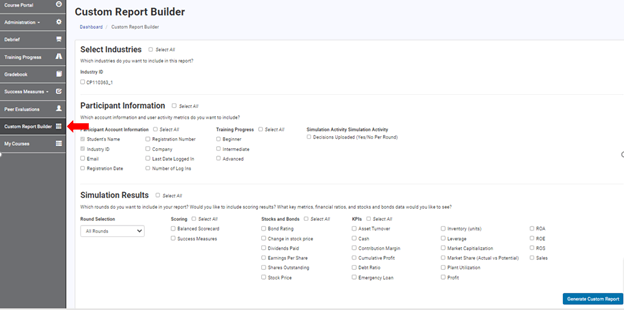 A frequent request we get from our simulation users is to present specific simulation data from their course. We know that our users need to be able to analyze their participant activity and track results through a customized lens. Providing this information is crucial to debrief thoroughly, grade accurately, and achieve your course goals.

With our new Custom Report Builder, you now have easier access to the data you rely on – with the ability to build tailored reports including both participant activity and simulation results.
Your new custom reports are searchable, sortable, and downloadable. You can export the information to Excel, providing the flexibility to restructure and format the data as you need.

Our goal is to provide our users with features that improve their simulation experience. We know that for many, data access is a fundamental need, so we are very excited to share this update with you.
If you have any questions or would like to learn more about the new Custom Report Builder, please feel free to check out this video that walks through the feature in our feature release video.