The Past, Present and Future of Experiential Learning: CapsimInbox Authoring Platform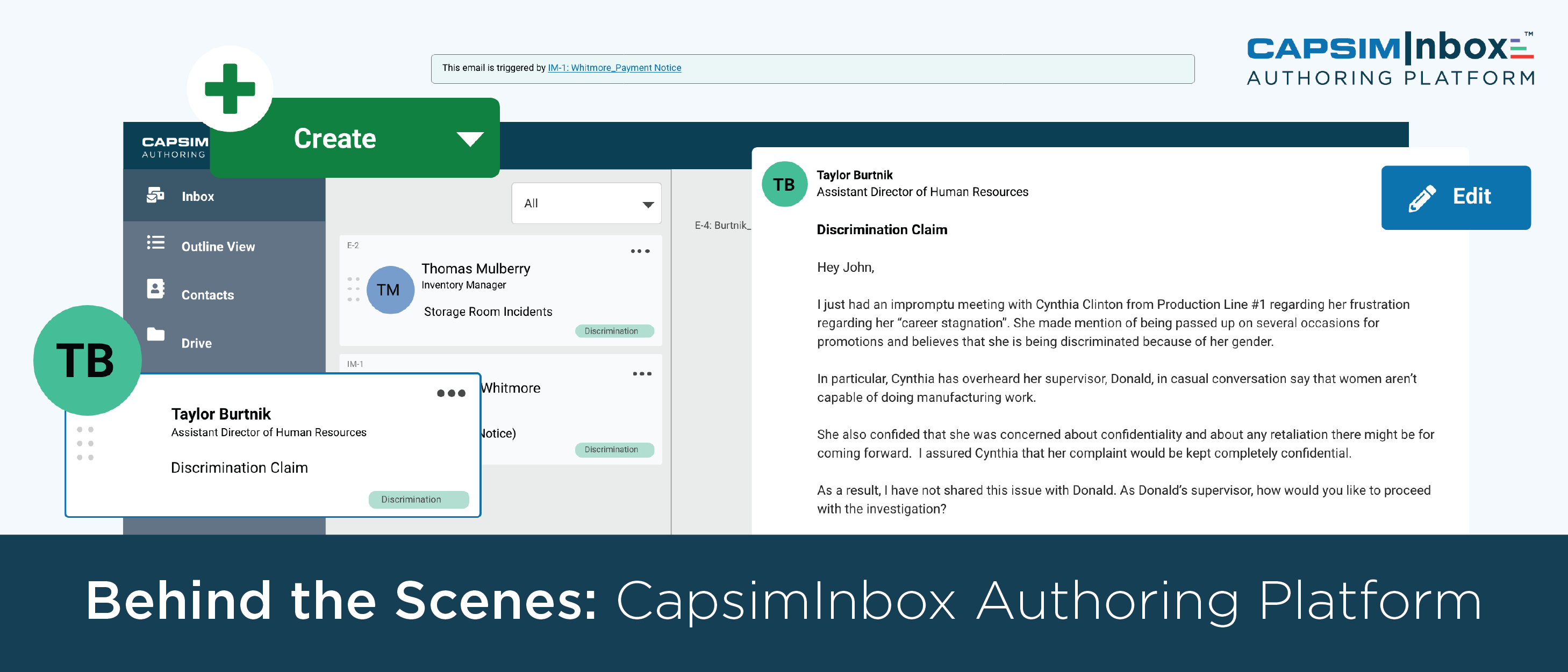 The CapsimInbox Authoring Platform is the future of experiential learning. It is the present, and it was our past. On June 29, we launch our Authoring Platform to allow you to create your own inbox simulations.
The Authoring Platform represents a three-year evolution of how we create inbox simulations — simulated email environments that measure a learner's ability to make decisions in a real-world context.
In the summer of 2017, when we rolled out the first version of CapsimInbox, our product design and development teams worked together with Subject Matter Experts to create CapsimInbox: General Management. This experience exposes learners to typical situations managers face while assessing essential skills like problem solving, leading, and communicating.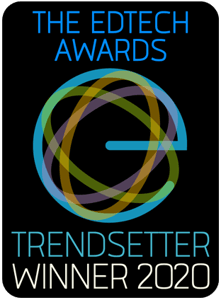 As interest spiked, we realized the need to create more variants of CapsimInbox. Here, things become a little technical. Early in 2018, we built an internal tool to create new versions faster. This removed our developers from the day-to-day of creating inbox simulations and allowed them to focus on improving the experience for participants and instructors.
With that advancement, we formed the Capsim Contributor Program. Since then, experts around the world have worked with us on our award-winning CapsimInbox platform to launch 16 versions across several topics in business.
In a few weeks, we will lift the curtain and give you the ability to create inbox simulations on your own. Capsim is still here to support you every step of the way, but we want you to give you the ability to easily bring your expertise to life.
Whenever we show CapsimInbox to you – whether you are a VP of Learning & Development, an instructor at one of our business schools, or the Dean of a college – we hear the same question: can we build our own?
Everyone wants customization. This is the way of the times, and it reflects our belief that learning must be personalized. Students learn better when the material relates to their lives. Employees advance in their careers when they can see how learning content impacts their work.
The CapsimInbox Authoring Platform gives you a way to turn your story – or any story you feel is worth telling – into a game, assessment, or simulation. Give your students, employees, and teams a way to experience what you have seen, by playing a simulation. Inbox simulations usually last between 30-60 minutes, so learning comes in a digestible, engaging format.
So far, we have seen a variety of common uses with CapsimInbox. Accounting and Finance experts have created 'day-in-the-life' inbox sims of junior analysts, so students can see their future work. Organizational Behavior experts have created soft-skill assessments to determine the skills employers care most about and measure job readiness. Heck, we even took our own medicine and created a Product Management version to help identify and select the best candidate for a recent job opening.
And our initial batch of Inbox simulations have just scratched the surface.
What will this do for you?
We have built our whole business on the belief that humans learn best by doing. For more than 35 years, our business simulations have given students access to experiential learning without leaving the classroom.
Never before has there been a way for you to easily do this, though.
We are here to help you be the best educator you can be. We want you to be recognized for your unique knowledge, and we want your students to grasp the wisdom you wish to impart.
We give you the tools to turn your own expertise into the highest form of learning.
Why?
Because our goal is to give every student the opportunity to learn by doing. Help them learn by bringing your expertise to life with CapsimInbox.