Top 5 ways to prevent office burnout
While stress is bound to happen at any job from time to time, having too many overwhelmed employees can lead to less productivity and an all-around negative atmosphere in the workplace. There's a big difference between the occasional bad day at work and burnout. In fact, according to the Mayo Clinic, job burnout "is a special type of stress" that develops slowly and shows physical and mental signs of frustration and doubts about competence.
Here are some indicators that employees might be experiencing job fatigue:
Lacking patience or being irritable with colleagues, customers or clients.
Decreased energy and a lack of consistent productivity.
Changes in sleep patterns or eating habits.
Frequent and unexplained headaches, backaches or other physical ailments.
Dwindling satisfaction or no sense of achievement with work.
The Mayo Clinic also stated there are several reasons why workers develop job burnout, such as a poor culture fit, work/life imbalances and an uncertain idea of job expectations. If employees also have no control over their schedules, assignments or workload, work fatigue can occur.
There are ways that managers can reduce job burnout, and they should. Not only does this promote healthy and happy employees, but relaxed and motivated workers are more productive and create better work overall.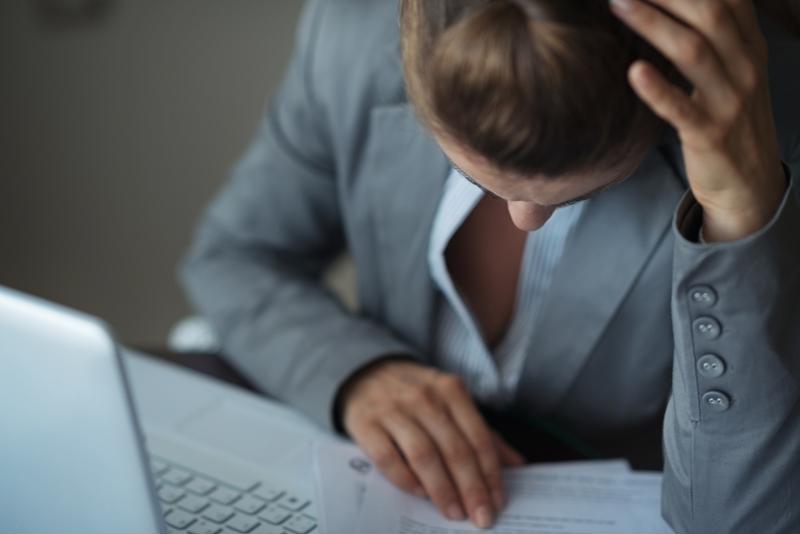 1. Encourage time off and breaks: Everyone needs to take a break and hit the reset button on occasion. That is what paid time off is for, and you should encourage your employees to use their vacation time and sick days when they need to. Additionally, allow your employees to enjoy periodic breaks during the day, whether they are going for a walk, heading out for a cup of coffee or simply running a few quick errands. Even getting a few breaths of fresh air and rays of sunshine can do wonders for productivity and alertness, which is why breaks should always be promoted.
2. Offer a health and wellness program: If your company is large enough to sponsor such programs, you should. Exercise and healthy eating are proven ways to reduce stress and boost energy, which is great for your employees and your company.
3. Ask your employees what they need from you: If you start to notice signs of burnout in an individual, it's best to keep the lines of communication open. Let the employee know that you are there to help them grow in their role at the company, and allow them to speak honestly and freely.
4. Making adequate training a priority: Every manager should give their employees the tools they need to succeed. Training seminars with innovations like business simulation software could be an excellent way to prepare your employees for their next several years at the company. Simply put, if your employees aren't adequately prepared for their roles, their chances of succumbing to burnout will increase due to frustration and unclear job expectations.
5. Create an authentic and effective work environment: According to the Harvard Business Review, some of the world's most successful companies make it a priority to provide an environment where employees can easily do their best work. This requires you to let colleagues be themselves, identify individual strengths and then put them to work, and lastly, demonstrate how his or her work is making a difference.
While managers can't completely eliminate workplace stress, they can minimize burnout by providing business strategies that promote balance. With an accreditation tools and business simulation, employees can get a sense of how the company operates during training, creating a much more holistic office experience that reduces job frustration.
Want to learn more about avoiding burnout? Check out The Simple Dollar's article 6 Simple Ways to Avoid Burnout.