How to Improve Accurate Self-Awareness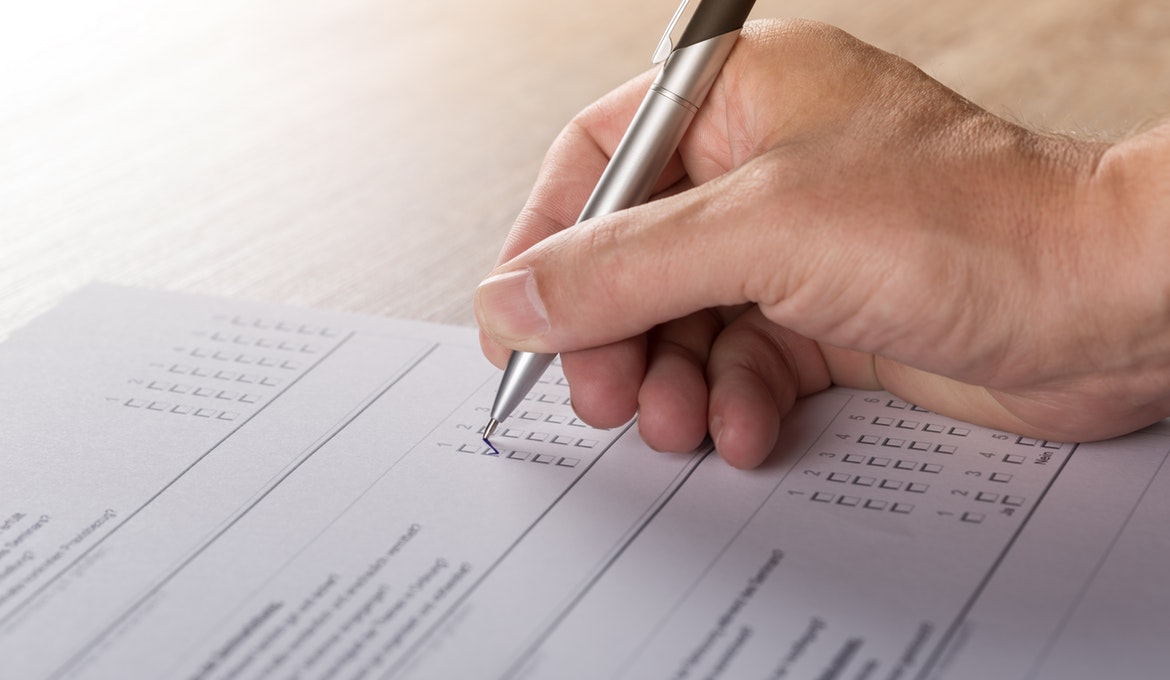 The term "self-awareness" is often thrown around in regard to personal and professional development. However, do we really understand what self-awareness is, and more importantly, how it relates to individual development?
In a Harvard Business Review article, Dr. Erich Dierdorff and Dr. Robert Rubin, Associate Professors of Management in the Driehaus College of Business at DePaul University, define self-awareness as "the understanding of who we are and how we are similar to or different from others."
Many training and development programs utilize assessments, such as the MBTI, DiSC, and The Birkman Method, to discover participants' personality profile and preferences. While such methods can be effective in increasing self-knowledge, they do little to make you a more effective team member or leader. In order to become a more effective team member or leader, you need accurate self-awareness.
Let's delve deeper into accurate self-awareness and its importance in determining team and individual success. We'll also discuss how CapsimInbox, a simulation-based assessment, improves accurate self-awareness in less than 60 minutes.
Self-Knowledge is Not Enough
Accurate self-awareness has two components:
Self-knowledge – how we perceive our personality traits and attributes
Consistency of our self-view when compared to external data
Organizations spend valuable resources on assessments that only focus on the first component. However, to possess accurate self-awareness that can be used for meaningful development, we must consider any differences between our self-view and external evaluations. These external evaluations can include how other people see us or data-driven assessments.
Differences between our self-knowledge and external evaluations arise because we are poor judges of our own abilities. As Dr. Dierdorff and Dr. Rubin point out, "My self-reported profile may suggest that I see myself as a persuasive speaker – but tell that to the audience who just fell asleep."
Self-knowledge lacking comparison to external evaluations often reinforces inaccurate perceptions of ourselves, which can be harmful to personal and professional development.
Understanding the importance of self-awareness
A study conducted at a Fortune 10 company with 58 teams and more than 300 leaders found that team performance declined when individuals were less self-aware. Less-aware individuals negatively impacted their teams by consistently making worse decisions, engaging in less coordination, and showing less conflict management abilities.
The same study also revealed the most damaging situations occurred when teams were comprised of over-raters, or individuals who over-valued their contribution to the team. According to the study, "being surrounded by teammates of low self-awareness (or a bunch of over-raters) cut the chances of team success in half." Please refer to the following graph to analyze specific results from the study.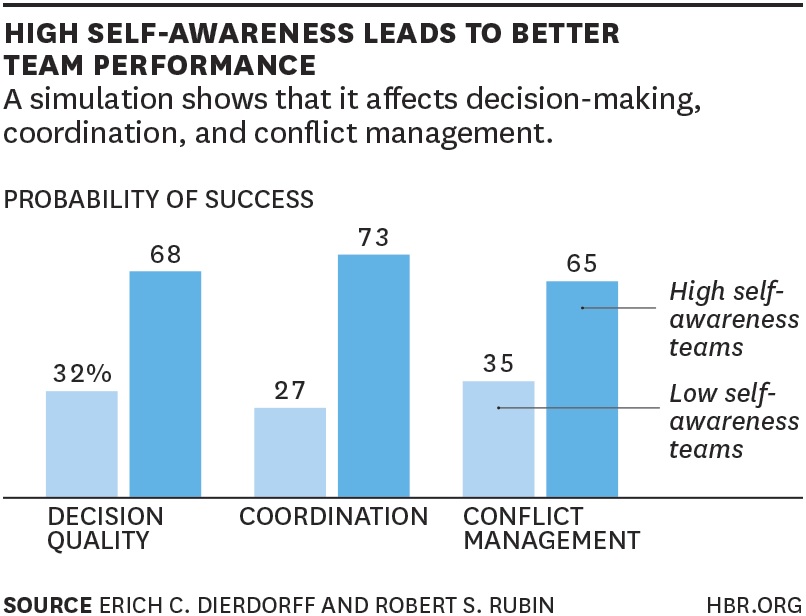 Keys to Accurate Self-Awareness
Like mentioned before, companies tend to focus on the first component of self-awareness and ignore the second component. To avoid this mistake, and to guide individuals toward the accurate self-awareness needed to become a more effective team member or leader, consider using the following three tactics:
Use self-awareness tools that are linked to performance – you must capture and deliver results that truly predict something of value. In addition, external benchmarks must be considered to identify gaps between self-knowledge and reality.
Create a line-of-sight between self-awareness and personal job success – communicate value of learning and developing new skills. Share with individuals why the capabilities on which they are receiving feedback are relevant.
Teach self-development skills in addition to self-awareness – self-development skills allow individuals to take action and own the development process.
CapsimInbox and Accurate Self-Awareness
CapsimInbox utilizes all three of these tactics and incorporates both components of accurate self-awareness to effectively assess and develop self-awareness by:
Providing participants with a customized feedback report that contains several scores comparing their self-knowledge to external data. These scored include:
Overall Performance – an overall percentile score that reflects how quickly and accurately the person responded to all emails and messages compared to the population.
Development Index – an index that describes the person's general skill proficiency and how consistently it was demonstrated across all five skills.
Self-Awareness – an index that reflects the accuracy of the person's self-evaluation in relation to the objective skill scores given by CapsimInbox.
Skill Scores – percentile scores for the person's performance on stimuli that relate to each of the five skills.
These objective scores allow participants to recognize gaps and inconsistencies in their self-view to facilitate feedback interpretation and subsequent development. CapsimInbox also encourages participants to consider external input, like friends and colleagues, as part of measuring progress in their Individual Development Plan (IDP) and S.M.A.R.T goals. This provides the external feedback needed for accurate self-awareness.
Presenting participants with a self-assessment where they evaluate their current levels of proficiency in five key soft skills that directly impact employability and promotability. Not only are participants improving self-knowledge by pinpointing how they perceive their own attributes, they're also developing the skills recognized by hiring organizations as the most valued, yet least common, in job candidates today. The five skills are the following: Initiating, Leading, Communicating, Problem Solving, and Organizing.
Providing participants with objective feedback and guiding them through the creation of an Individual Development Plan (IDP). The feedback and IDP contain actionable next steps that allow participants to take ownership of the development process.
It's time for organizations to focus on effective self-awareness development methods. It can make all the difference between individual or organizational success and failure. If you would like to learn more about CapsimInbox and its ability to nurture soft skills development, click here. You can also fill out the form below to request a demo.