How Professor Coleman Uses CapsimInbox at Saint Louis University to Nurture Meaningful Student Development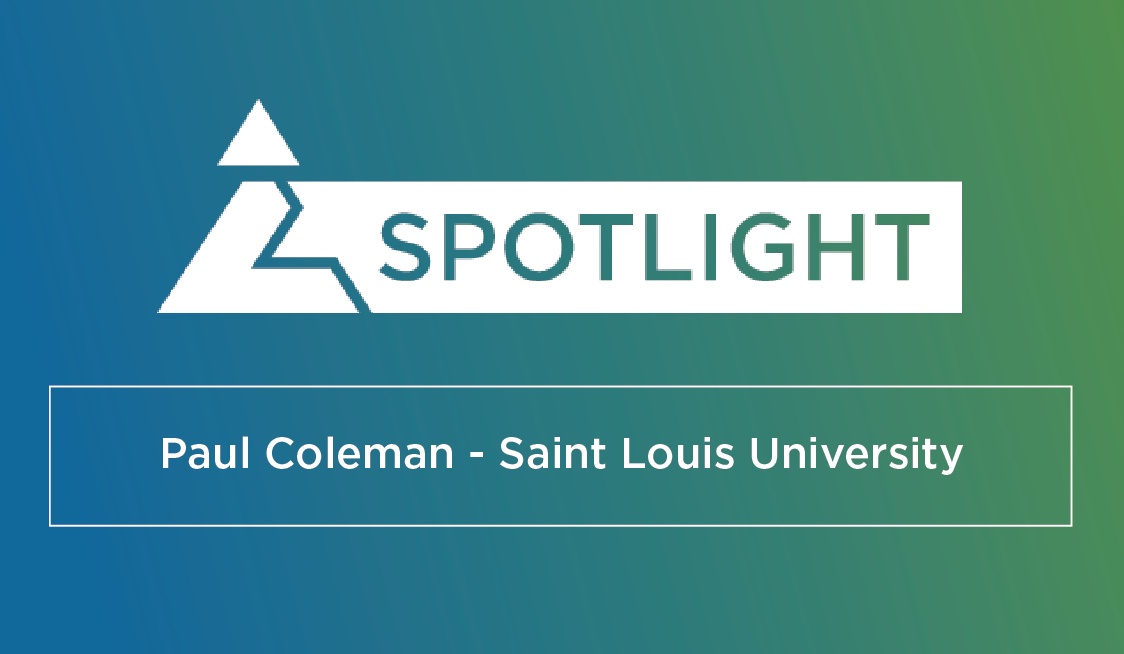 In the previous Capsim Spotlight, we highlighted the use of CapsimInbox by Anna Parkman, Senior Lecturer at The Ohio State University, to tackle three critical problems in higher education. If you would like to revisit Anna Parkman's spotlight, you can do so by clicking here.
This time around, we had the opportunity to interview Paul Coleman, Adjunct Professor in the Department of Management at the Richard A. Chaifetz School of Business at Saint Louis University. Professor Coleman utilizes CapsimInbox alongside GlobalDNA, an international business strategy simulation, and TeamMATE, an online team and peer assessment.
We've pulled the three main nuggets of insight about how Paul Coleman and Saint Louis University are using this state-of-the-art soft skills assessment tool to increase student engagement, drive meaningful development and ensure student success post-graduation.
1. Providing a Relevant Experience
Without a relevant and engaging learning experience, students often get bored or distracted because they don't see the direct value of the material being taught and how it will impact them throughout their careers.
Paul Coleman tackles this issue head-on with CapsimInbox. This simulation-based soft skills assessment provides an engaging and relevant experience through a familiar interface and measures the key skills needed for career success.
"Capsim's tools create an innovative learning environment that allows students to develop relevant skills." – Paul Coleman, Saint Louis University
Referencing CapsimInbox's email interface, Professor Coleman mentioned, "Where are you going to find a tool that gives them [students] this type of experience? A traditional textbook? No…[CapsimInbox] is consistent with behavior patterns that they already do on a daily basis."
The soft skills addressed by CapsimInbox are recognized in research as the most important to career success. These soft skills are communicating, problem solving, organizing, leading, and initiating.
Educators and students alike recognize the developmental value from the beginning. "When I saw the product, from my work experience in the private sector, it really brought into focus some of the skills we need to get the students to understand and improve on before they graduate," expressed Professor Coleman.
"Students learn to communicate to potential employers that they understand the skills needed to be successful and that they have a strategy for the continued development of those skills." – Paul Coleman, Saint Louis University
2. Nurturing Meaningful Development
Popular instructional methods, such as lectures and case studies, don't always nurture meaningful student development. Students often memorize concepts and definitions without really understanding how they apply to their future careers and the real world.
On the other hand, CapsimInbox provides students with a full picture, from self-awareness to soft skills assessment, and most importantly, to actionable developmental feedback that informs and guides students' growth process.
Professor Coleman describes this process, "This is what you thought you were doing when you worked with others, this is how it measures up, and then with the Individual Development Plan, let's discuss and plan some of the things you can do to make sure that you're shrinking the gaps."
"CapsimInbox provides immediate objective results and developmental feedback. This allows me, as the professor, to quickly transition from assessing to teaching. We can easily dissect the results, apply what they're learning, and determine the developmental steps needed inside and outside of the classroom." – Paul Coleman, Saint Louis University
3. Being Flexible and Efficient
CapsimInbox has the flexibility to be implemented as a Pre-test/Post-test, course-embedded activity, and even as part of a cohort's orientation.
"The user-centered culture at Capsim means you guys are always creating state-of-the-art tools that give professors new ways to engage students and create new opportunities to accomplish the goal of setting students up for success." – Paul Coleman, Saint Louis University
As mentioned before, Professor Coleman implemented CapsimInbox, alongside other tools, in a Capstone course at Saint Louis University. "The students learn about themselves through Inbox, they get into GlobalDNA, where they're being assessed on their overall business knowledge…and then TeamMATE comes back and says, 'Okay, how are you working with your peers?'"
Professor Coleman was able to easily integrate this soft skills assessment tool into the course due to its efficiency: "It [CapsimInbox] can be completed in 30 minutes or so. With the Individual Development Plan, maybe 45-50 minutes once they get all that completed and they have a little time to digest. You've got the data and experience done just that quick."
"The support team is always there to help us and isn't afraid to think out-of-the-box when it comes to finding new ways to implement your tools." – Paul Coleman, Saint Louis University
If you'd like to learn more about CapsimInbox, including how the customization of this tools allows you to tackle a wide range of learning goals and problems, click here or contact us at welcome@capsim.com. In addition, access you complimentary eBook – Soft Skill Development: Ensuring success beyond the classroom – to learn more about the easiest way to assess and develop soft skills that directly impact student success post-graduation.