Soft Skills: The Future of Business Education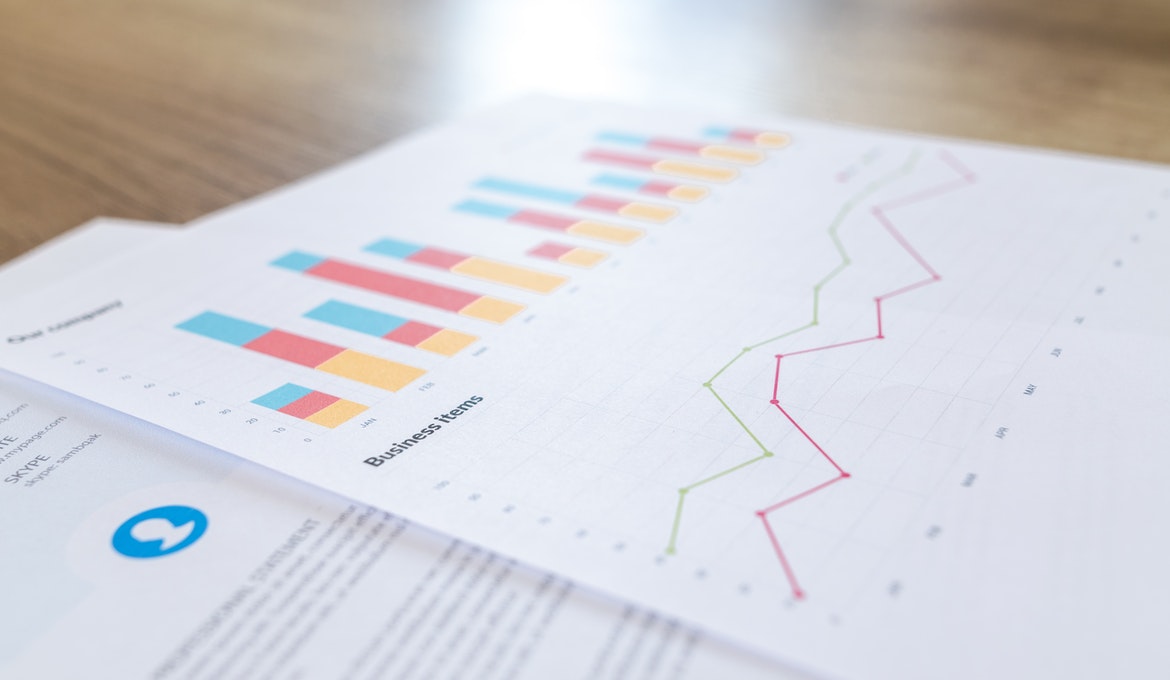 Even though hard skills, or technical skills, can influence hiring decisions, studies suggest organizations place greater value on a candidate's soft skills.
Organizations actively search for soft skills because their development process is more complex and time-consuming. They prefer to spend resources teaching hard skills, which are easier to learn and master, to a candidate that already possesses soft skills.
So why are soft skills so important? It's because soft skills, personal attributes that are non-technical in nature, directly impact individual career progression and organizational productivity.
Promotions often require soft skills like interpersonal communication and leadership. In addition, a recent LinkedIn survey showed "59 percent of hiring managers believe the lack of soft skills among candidates is limiting their company's productivity."
Let's delve deeper into the soft skills employers want the most, and least, as determined in studies conducted by LinkedIn and Bloomberg.
The Least Sought-After Soft Skills
Are other soft skills as relevant or important? The data says no. These studies also identified the least sought-after soft skills in job candidates. LinkedIn identified these skills as: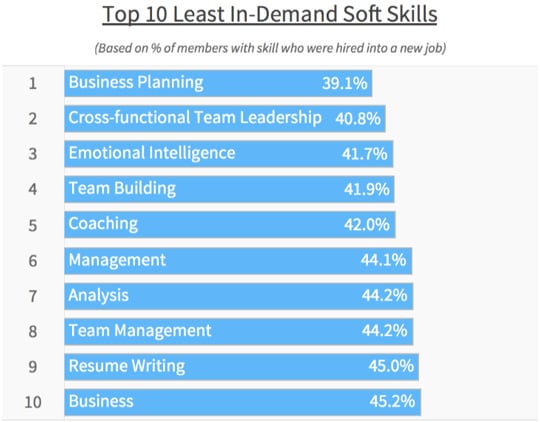 Source: LinkedIn
Furthermore, Bloomberg identified these least sought-after skills as: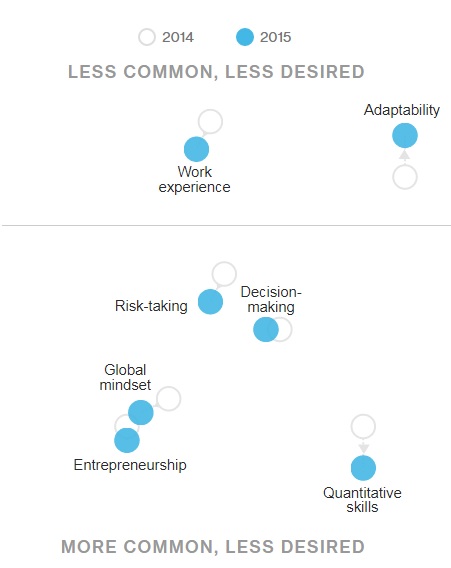 Source: Bloomberg
The Most Sought-After Soft Skills
In order to identify the most sought-after soft skills, LinkedIn analyzed the soft skills listed on the profiles of members who switched jobs between June 2014 and June 2015. The soft skills that resonated are: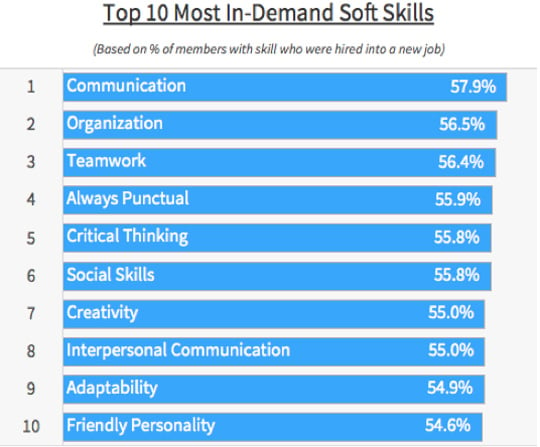 Source: LinkedIn
In addition, Bloomberg surveyed 1,251 job recruiters and 547 companies about the skills they seek the most but struggle to find. These less commonly possessed, more desired skills are known by hiring organizations as the "sweet spot". The soft skills identified in the sweet spot are: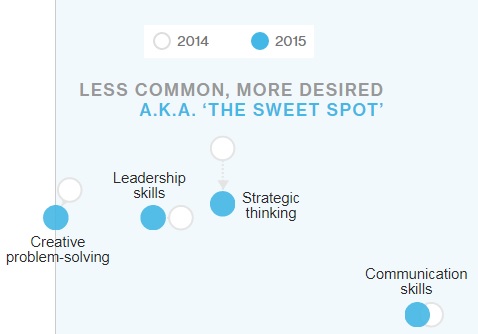 Source: Bloomberg
If you want to take a closer the studies and their results, head over to the Data Reveals The Most In-demand Soft Skills Among Candidates blog post and The Bloomberg Job Skills Report 2016: What Recruiters Want.
Can These Skills be Developed?
As mentioned earlier, organizations and hiring managers seek candidates who already possess these highly desired soft skills because they are traditionally difficult to develop. However, while instructors are tasked with the job of preparing students for real-world success, they often don't have the time or resources to effectively and efficiently develop these types of skills.
Capsim used studies like the two mentioned in this article to identify the top five most essential soft skills and incorporated them in a simulation-based assessment: CapsimInbox. This tool objectively measures an individual's proficiency in leading, problem solving, communicating organizing and initiating, which all drive employability and promotability.
Unlike many traditional training programs, which subjectively aim to discover a participant's personality profile or potential, CapsimInbox captures and delivers results that truly predict something of value. The assessment allows participants to gain self-awareness on their current skill proficiencies, receive actionable feedback, and embark on subsequent development.
If you would like to learn more about CapsimInbox and its ability to nurture meaningful soft skill development, click here. You can also fill out the form below to request a demo where we can answer all your questions, discuss your goals and obstacles, and provide insight into why this platform is the most effective way to develop soft skills in your students.