March's Pilot Pass: "Sort of like a flight simulator, where you're in the cockpit."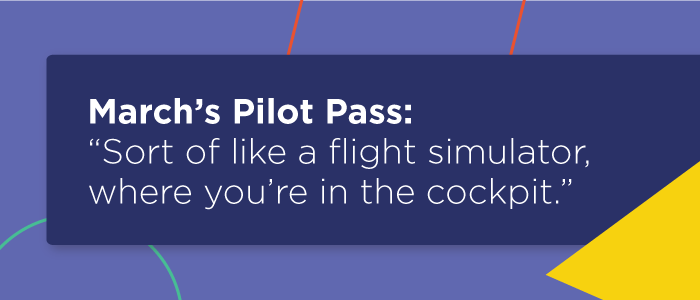 This March, give your students the chance to put their HR skills to the test by piloting CapsimInbox: Human Resources.
Dr. Robert Portnoy–Human Resource Management Professor at Washington University in St. Louis–built the immersive microsimulation by recreating moments from his years of experience as an HR practitioner in the aerospace industry.
Learning from a textbook is important, Dr. Portnoy knows. "The textbook approach is going to give you the foundational knowledge, the theories," Portnoy said. "But it won't allow you to make critical decisions in real-time that will cause you to make and take decisive action."
He wanted to bring the real world of HR into the classroom.
As students assume the role of the VP of HR at an aerospace company and face issues raised, CapsimInbox assesses students in the following areas:
Talent Acquisition and Development

Ethics and Compliance

Compensation and Benefits

Performance Management

Labor Relations and Safety
Request Access to March's Pilot Pass Offer
Visit CapsimInbox Pilot Pass to request access to this month's offer.
As always, if you have any colleagues who might benefit from this, feel free to share.

Tune in to a Live Webinar March 3, 2021, at 1:00 PM CST
Join Dr. Portnoy for a live webinar on March 3, 2021 at 1 PM CST, where he'll share his story of why he created the microsimulation and how you can best integrate it into your course. We'll also demo the student experience and answer any questions you might have.
After teaching HR Management at WashU's business school, Dr. Portnoy noticed a significant gap between what he was teaching in the classroom and his years of experience as a development specialist in the airline industry. Read the story behind the microsimulation with Dr. Portnoy's Spotlight.
Tune in for insight behind the creation story of CapsimInbox from the author himself, Dr. Portnoy.