Authentic Assessment: The Ultimate Guide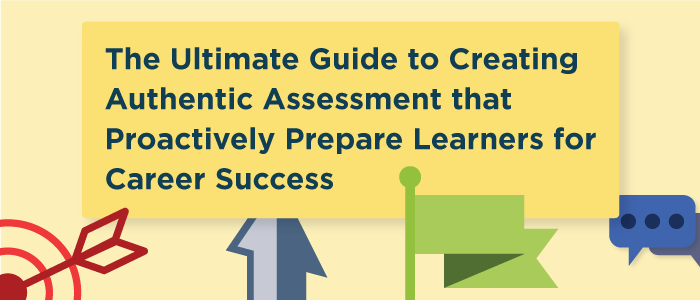 Students are unprepared for careers. They enter the workforce feeling "exhausted," "lost," and "anxious," according to a Harvard Business Review article. Can authentic assessment have something to do with it?
At first glance, perhaps the weariness is generational. Millennials and young people don't have mindsets as determined as the generations preceding them. But that can't be it.
A cultural tension exists in the transition from college to the professional world. Research finds three key dimensions reinforced throughout the educational journey ultimately disappear with the swap of a diploma and the swing of a revolving workplace door.
Feedback. Relationships. Accountability.
Let's take a look at feedback and authentic assessment. For years, learners are accustomed to immediate feedback and graded assignments. These grades are understood as reflections of the caliber of students' work. Their value is reflected in the grades.
Imagine a student who earns an A on the test, but fails miserably when applying it to a real-world scenario. Do formulas matter if students can't apply them outside of the classroom environment?
Graded feedback has been around for decades. And let's be honest, the majority of current assessments reveal what schools and systems don't measure well. Grades have their limitations.
No matter the skill level, feedback is provided. Instant gratification in the form of letters, percentage grades, or gold stars is provided to students with hopes of improvement on future assignments.
Yet, when graduates enter the workforce, there are no letter grades. Black and white words are rarely destroyed with the single stroke of a hovering red pen.
The paradigm shifts in the professional workforce. Early career professionals are left to fend for themselves, or at the very least adapt to the limited, or nonexistent, feedback provided.
A lack of effective assessment impacts students well beyond the confines of the classroom. How do we solve this problem?
It's simple: incorporate authentic assessment.
What is Authentic Assessment?
Authentic assessment is the ultimate method of measuring what matters.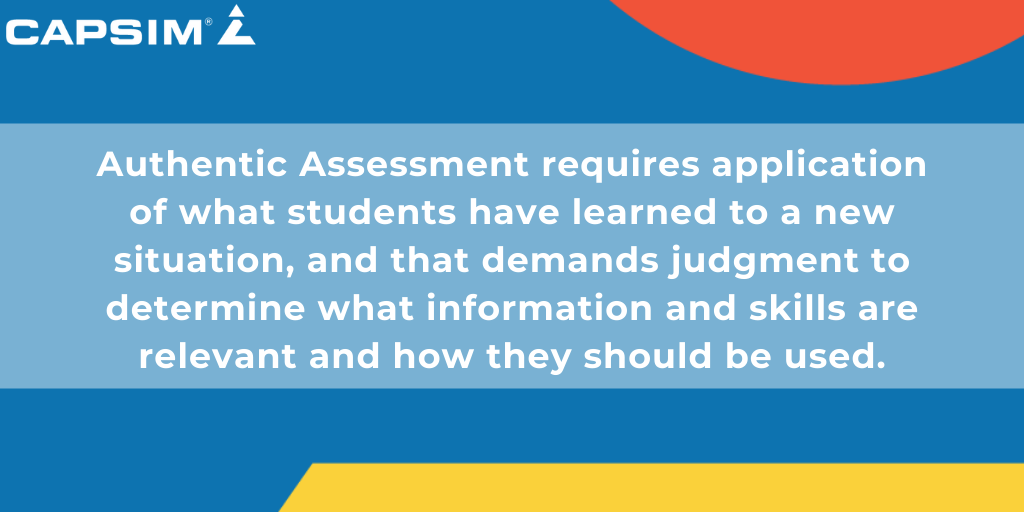 This method for assessing academic achievement transforms students into active participants in learning. Teachers in turn encourage their students to reflect on the relevance of their instruction to improve the learning experience for both instructor and student.
Essays and multiple-choice exams fall short in relating to the real world. You can instruct students to read a book on hydroynamics front-to-back, but that doesn't mean they've mastered the ability to swim.
Diving in and applying the techniques from the textbook incorporate authentic assessment, which offers more direct evidence of application and construction of knowledge than traditional assessments.
One of the key determinants in defining authentic assessment is challenging students to perform real-world tasks that demonstrate meaningful application of essential knowledge and skills, according to Jon Mueller, Professor of Psychology at North Central College and authentic assessment expert.
Educators like Dr. Mann and Dr. Jarrett evaluate their teaching methodologies' effectiveness to understand if students are learning concepts they can apply long after graduation.
That's why authentic assessment is so valuable--it enables individuals to use what they learn in a real-world context.
If the goal is to prepare students for career success, knowledge recollection is just the tip of the iceberg. While it's important to recall information, it's more important to apply it. That's where educators find themselves asking questions like:
What types of demands are employees facing daily?
How do the concepts talked about in the classroom relate to everyday business decisions?
The Importance of Authentic Assessment
Authentic assessment measures the student's actual ability of what he or she learns and improves future student performance. Exhibiting knowledge of a subject is one thing. But learning how to apply it is another. We want students to use the knowledge and skills they learn in the classroom well beyond graduation.
Anna Lennox, a University of Waterloo graduate, attributes her success to growing up on a farm. And also to the hands-on learning aspects of being involved in the decision-making process throughout the Capstone simulation during her senior year.
"Trying to bring our real-life perspective to our decisions and to understand our results helped us move forward," Anna said.
Authentic assessment--like running a company with millions of dollars at stake--helps students perform real-world tasks and improve student performance.
We need more assessments that can tell us if students can meaningfully apply the skills and knowledge they learned in authentic situations. We need an accurate means of measuring real-world skills.
Different Types of Authentic Assessment
According to the George Lucas Educational Foundation, different types of authentic assessment include:
Observation

Essays

Interviews

Performance tasks

Exhibitions and demonstrations

Portfolios

Journals

Teacher-created tests

Rubrics

Self- and peer-evaluation

Simulations
Looking at the list, those all sound like viable solutions to go about evaluating students in an environment you're comfortable with. Throw that into an environment that's brand-new and virtual… now we've got a problem on our hands.
If It's So Neat, Why Don't We See It More Often?
If authentic assessment is so incredible, why don't we see more of it?
While the different types of authentic assessment, also known as alternative assessment, are valid, implementing them effectively in an online environment is difficult.
Most people don't have the time, energy, or resources to build effective authentic assessments. If it's so incredible, why don't we see more of it?
In the shifting educational landscape, technology is the answer to enhance pedagogy and give students more meaningful learning experiences. Creating valid exercises for students is a science, and it takes plenty of time to go about it the right way.
As instructors, you can't and shouldn't do it all. But you do need the right tools for the job. And we have the perfect solution for you to incorporate into your lesson plan.
As the educational landscape continues to shift online, adding the environment is a whole new level of complexity. But we're convinced the shift is here to stay.
Technology streamlines the science of learning, and authentic assessment is the key ingredient baked into the process.
What if there was an easy way to evaluate students in a real-world context?
What if you could evaluate students on their real-world responses in an email environment?
Now, there is.
Simulations are the future of learning. They provide students with the opportunity to practice real-world scenarios (in a safe environment) and measure application within moments of submitting an experience. Immediate feedback empowers students to grow throughout the immersive learning journey.
Capsim combines many of the types of authentic and formative assessments in one platform. CapsimInbox encourages opportunities to rehearse, practice, consult resources, and get feedback to refine performances and products.
The platform also helps educators create their own authentic assessments personalized by their knowledge and expertise. Today more than ever, we're looking to improve student learning, from both the educator and student perspectives.
But, there's great news. There are now tools and solutions to enhance the online learning experience.
Let's take a look at how the CapsimInbox Authoring Platform stacks up against the qualities of an authentic assessment and helps educators easily create their own.
The Purpose of Authentic Assessment
Authentic Assessment asks students to "do" the subject. Capsim replicates the context in which learners are put to the test in the real world. Individuals learn more than skills they can apply in future workplaces.
An Adobe 2019 Email Usage study revealed respondents spend 352 minutes, or five hours and 52 minutes a day, sifting through work and personal emails.
Email communication integrates numerous aspects of everyday work and personal life and will continue to do so in the future.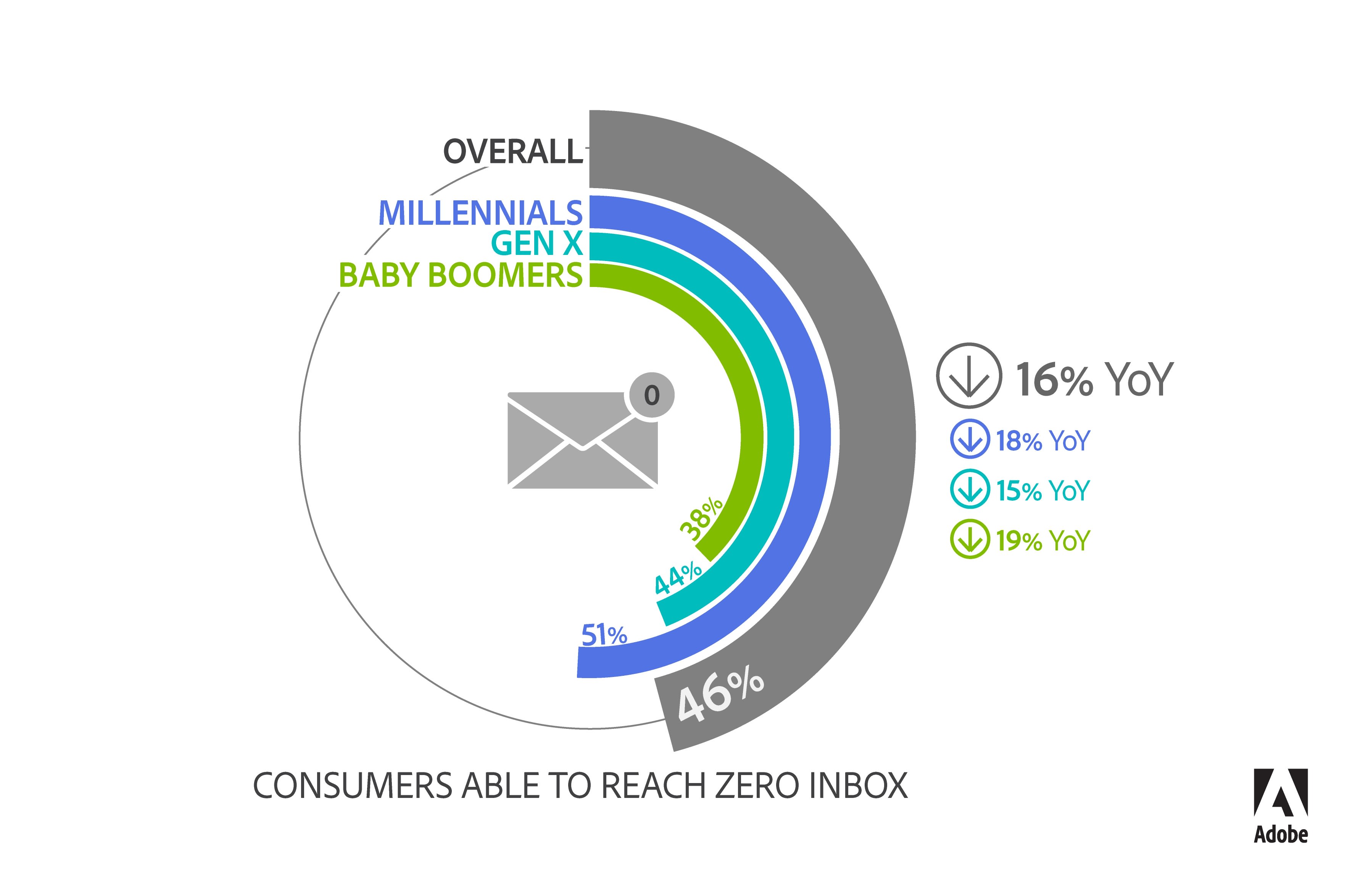 Many users can't even get to the bottom of their inboxes. But in Capsim simulations, learners tackle not only an influx of real-world work scenarios but the added challenge of getting through them all.
In CapsimInbox, learners are immersed in a role at a fictitious company and choose what they believe are the best responses to various real-world situations in a real-world environment.
The authenticity creates a relevant and practical learning experience that parallels today's workplace environment. Responses indicate proficiency levels on the skills and learning outcomes being measured such as communicating, prioritizing, critical-thinking, and problem-solving.
Replicating the Context in which Adults are "Tested" in the Workplace
The situations learners face and the decisions they make can be adapted into different vehicles, like email. Inboxes are the perfect vehicle for authentic assessments as it's a crucial, everyday component of real life.
Authentic Assessment asks students to "do" the subject. CapsimInbox is a simulated email experience that measures key career skills with every reply. It's an easy and experiential way to engage and develop today's learners.
Opportunities to Rehearse, Practice, Consult Resources, and Garner Feedback
Once participants complete the CapsimInbox simulation experience, they immediately receive a report containing actionable and objective feedback based on their performance:
Getting Started with CapsimInbox
If you're looking to transform the learning experience, there are two ways to get started with CapsimInbox.
Choose an existing version, such as Ethical Decision-making, General Management, Crisis Management (we have 15+ versions and counting)
Build a version: we recently pre-released a free, user-friendly builder to help educators personalize their teaching experience.
We look forward to building more engaging learning experiences with you.