Introducing the Capsim Escape Room™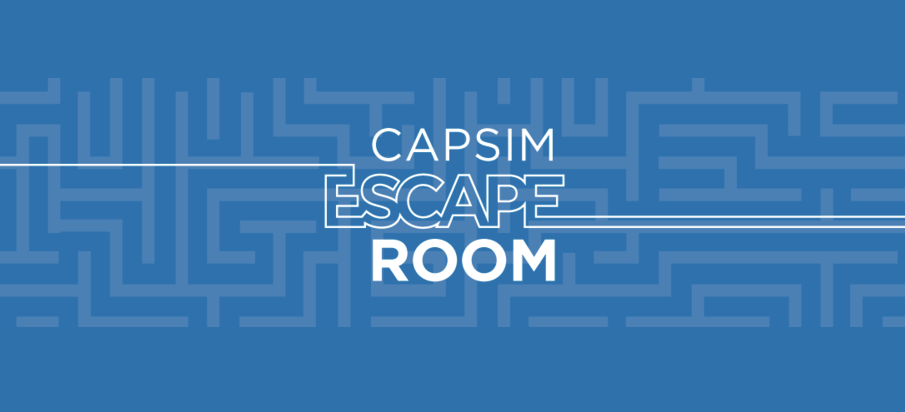 Capsim is transforming the traditional escape room experience to provide participants a chance to develop realistic business skills and deliver results back to the classroom or organization. The Capsim Escape Room™ integrates the traditional team-building exercise with business simulations to create a fun and competitive experiential learning program.
Participants are put into an executive's office, search for clues and make decisions while running a simulated company. The clues and corresponding decisions in R&D, Marketing, Production and Finance introduce participants to the cross-functionality of today's modern workplace.
Whether you want to focus on leadership development or understanding profit and loss statements, the Capsim Escape Room is an engaging way to develop critical soft skills and business acumen.
The Capsim Escape Room in Action
We are already receiving interest in the Capsim Escape Room from both corporate development programs and institutions of higher education to be used in various trainings, orientations, and courses.
Capsim is currently bringing a small-scale version of the Escape Room experience to various tradeshows and events around the country. We recently had the opportunity to attend the 2018 ATD Conference in San Diego, where the Capsim Corporate Team showcased this unique experiential learning activity to attendees. Check out some participant pictures from the conference below.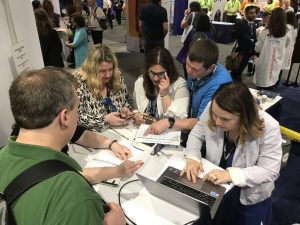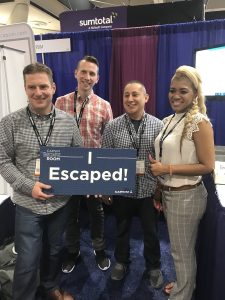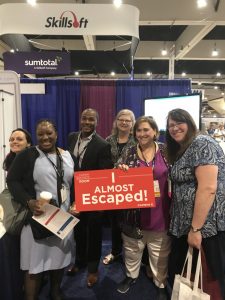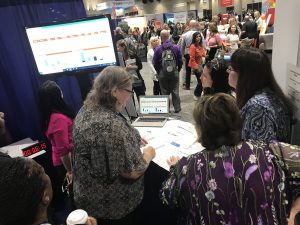 Will You Be Able to Escape?
The next stop for the Capsim Escape Room will be this year's Academy of Management Annual Meeting from August 10-14 in Chicago, Illinois. If you are attending this conference, we invite you to sign up for the experience by following this link: https://calendly.com/capsim/capsim-escape-room-aom-2018
Availability is limited so sign up today!
Not attending the AOM Annual Meeting? Contact us at welcome@capsim.com or at 312.477.7200 to learn more about how the Capsim Escape Room can nurture meaningful development through a unique team-building exercise with a business twist.