5 Advantages of Simulation-Based Learning for Employees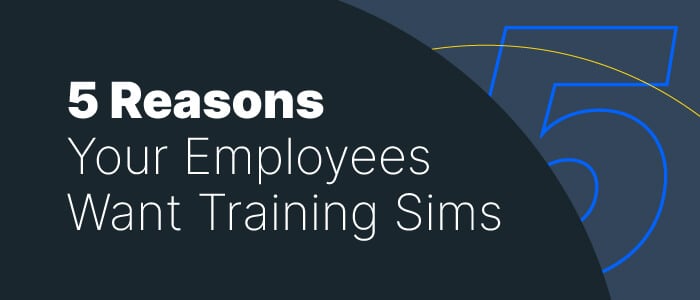 If you've considered investing in simulation-based learning for your employees, there's no better time than the present. In fact, modern companies have obtained a unique competitive advantage through simulation-based learning programs.
For example, Rapunzl offers hands-on and interactive learning to support a new generation of finance professionals. Rapunzl's simulation-based learning helps participants build financial literacy and confidence before investing. These experiences help learners unlock real-world experiences in a controlled environment.
"There's an intangible value to letting employees see themselves owning a stock portfolio that shifts their mentality long-term," said Myles Gage, Rapunzl Co-Founder and Chief Marketing Officer.
Can simulation-based learning help maximize the effectiveness of your own workforce? In this blog post, we'll discuss the major advantages of simulation-based learning for employees. Use these expert insights to make an informed investment for your business, your employees, and in turn, your customers.
5 Major Advantages of Simulation-Based Learning for Employees
Whether you're creating custom simulations or selecting one of our pre-built solutions, our simulation-based learning tool makes it simple and easy to access high-value learning experiences. Additionally, our tool allows learners the opportunity to build and refine both personal and technical aptitudes. And as an administrator, you'll have all the resources to provide immediate feedback and in-depth reporting.
How can CapsimInbox help you improve business learning and development programs?
Here are the five major advantages of simulation-based learning for employees.
1. Provides Context Through Application
When developing growth-oriented employees, context is key. Application inside an interactive training environment allows learners to "act through" specific situations to learn. In most cases, hands-on learning gives employees the extra context needed to achieve terminal velocity when it comes to actual work.
Most importantly, this hands-on learning is done in a safe, risk-free environment. While a mistake in an on-the-job training situation has real-world consequences, mistakes and wrong answers in simulation-based are where learning and growth happen.
RELATED READING: The 6 Vital Soft Skill Training Topics Your L&D Program Must Cover
2. Fosters Professional Development Through Real-Time Feedback
Administrators can use simulation-based learning tools to provide immediate feedback. When learning is fresh, feedback, analysis, and debriefing create a real connection between the system administrator and the employee.
The best part is that feedback isn't delayed for "scoring" or "tabulation." Immediately understanding the "why" behind a right or wrong decision is vastly more valuable than a scorecard delivered days or weeks later.
Immediate feedback and debriefing is also a vital practice to avoid the effects of the Ebbinghaus Forgetting Curve, a theory developed by German psychologist Hermann Ebbinghaus. The theory states that the memory of learned knowledge begins to fade in a matter of days unless that knowledge is applied and reviewed again.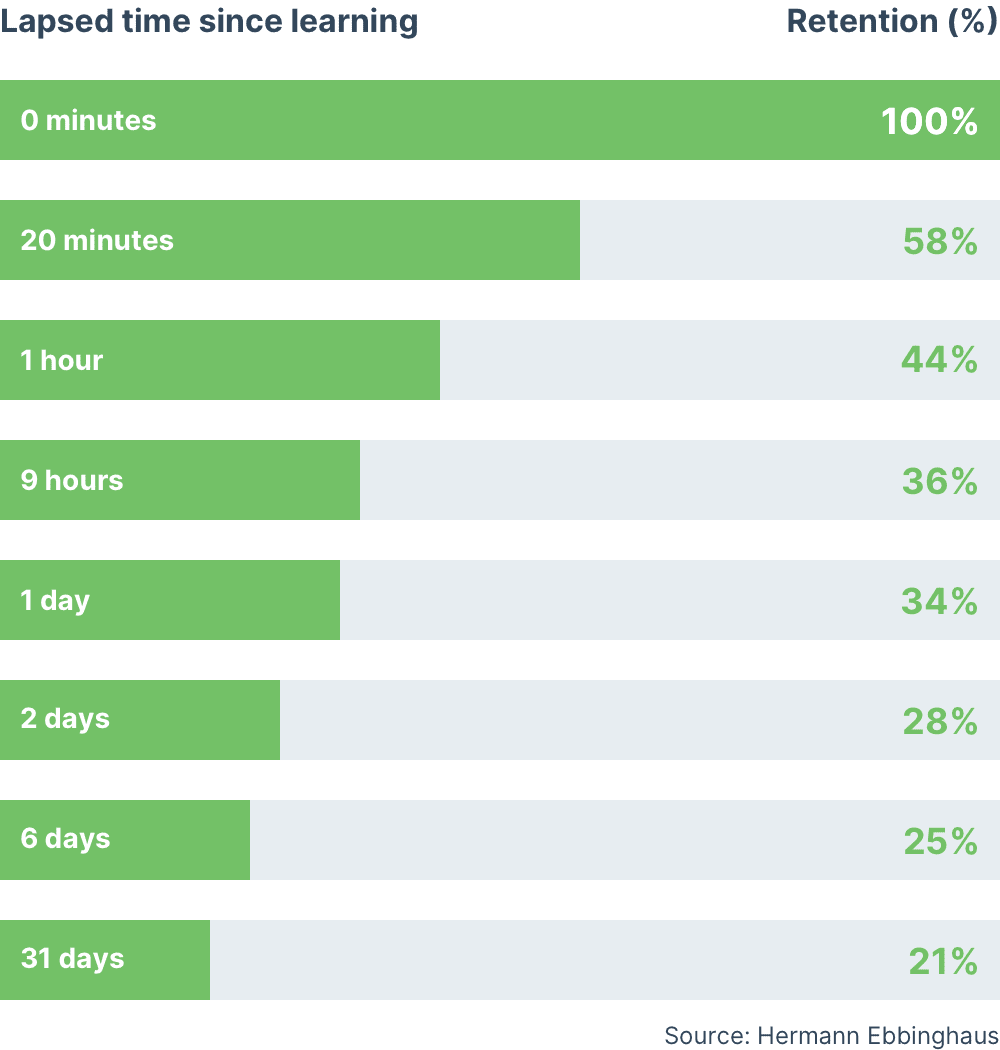 RELATED READING: How to Conduct Soft Skills Training Employees Will Actually Enjoy
3. Create Custom Simulations Based on Specific Roles
A great simulation-based learning program is tailored to employees' specific roles. Relevancy is one of the best ways to drive immediate and sustained learning. While traditional instructional methods use generic tools to reach scale, the digital nature of simulations like CapsimInbox allows for both scale and customization.
By giving employees "sets and reps" inside of specific scenarios, they'll have the contextual information they need to succeed in those real-life situations.
Think about it this way – when an athlete prepares for a big game, they commit themselves to drills and practice in a safe and controlled environment before stepping out onto the field for competition.
RELATED READING: Which Training Simulations are the Best for Corporate L&D Programs?
4. Strengthens Critical Soft Skills
Your employees may be technically proficient, but how do you rate their soft skills? Helping employees develop their soft skills can be a competitive advantage in an age with more parity in technical skills and access to innovative technology.
A simulation-based training program allows administrators to assess and gather a baseline of critical soft skills. The built-in assessment tools also allow employees to increase overall self-awareness of soft skills by comparing their perceived competency with their actual performance.
Major soft skills, including problem-solving, critical thinking, creativity, and employee-client communication, are just a few of the things employees can improve through these kinds of interactive training programs.
RELATED READING: How to Develop Soft Skills in the Workplace to Beat Out the Competition
5. Removes Risk
Finally, inside of a virtual environment, decisions and consequences are real.
When you invest in simulation-based learning, you remove risk from the situation entirely. Instead of forcing learners to acquire skills and knowledge through on-the-job training or by trial and error in the real world, creating a virtual environment gives employees the flexibility to make mistakes.
Unfortunately, on-the-job trial and error costs businesses hundreds (or even thousands) of dollars. A simulation-based training program reduces the total volume of mistakes made, and by association, the total cost of those mistakes.
RELATED READING: How a Training Program Can Save Your Business Money
Add Simulation-Based Learning to Your Business Learning and Development Programs
What do the most successful businesses have in common? These businesses are built behind capable, growth-oriented employees. The best way to equip your own workforce with the skills and resources needed to become growth leaders is through simulation-based skills gap analyses, certification courses, and more.
We've worked with hundreds of industry-leading businesses and have helped learning and development leaders provide the right tools to assist their employees in reaching their potential and pushing the company forward. And we can do the same for your business.
To get started, we recommend downloading our free guide: 7 Questions to Ask Before Investing in Simulations. In this guide, we'll give you the exact questions that you should be asking prospective vendors. Use the expert insights found in this free resource to find a simulation training partner purpose-built to help your unique business succeed.
You should also check out our self-guided demo to see what an inbox simulation feels like to experience.